Ukip's deputy chairman Suzanne Evans has accused Theresa May of scheduling a major terrorism announcement on Monday to knock Nigel Farage off the news.
The home secretary delivered a speech on tackling extremism at the same time Farage and other senior Ukip figures launched their economic policy for the election. Evans was irritated that the rolling news channels decided to show May's speech live - suspecting a conspiracy.
But not everyone thought the timing of the two speeches was a plot to keep Ukip off the television.
Seeing out its economic policies today, Ukip promised tax and spending cuts and a crackdown on immigration to boost wages.
Patrick O'Flynn, the party's economics spokesman, speaking alongside Farage, also said Ukip would grant employers the right to discriminate in favour of British job-seekers - a suggestion, he said, which saw "all hell break loose" when mentioned by Farage recently.
Ukip would re-allocate funds from international aid and membership of the EU to boost defence spending, scrap inheritance tax and raise the 40% personal allowance while pledging to eliminate the deficit. O'Flynn also said Ukip would bring down UK taxpayer funding per head in Scotland to the level of England, saving "several billion" in public money.
The party's economics chief repeatedly emphasised the "working-class" vote as he spoke in the Labour marginal constituency of Heywood and Middleton in Greater Manchester - a target seat for Ukip.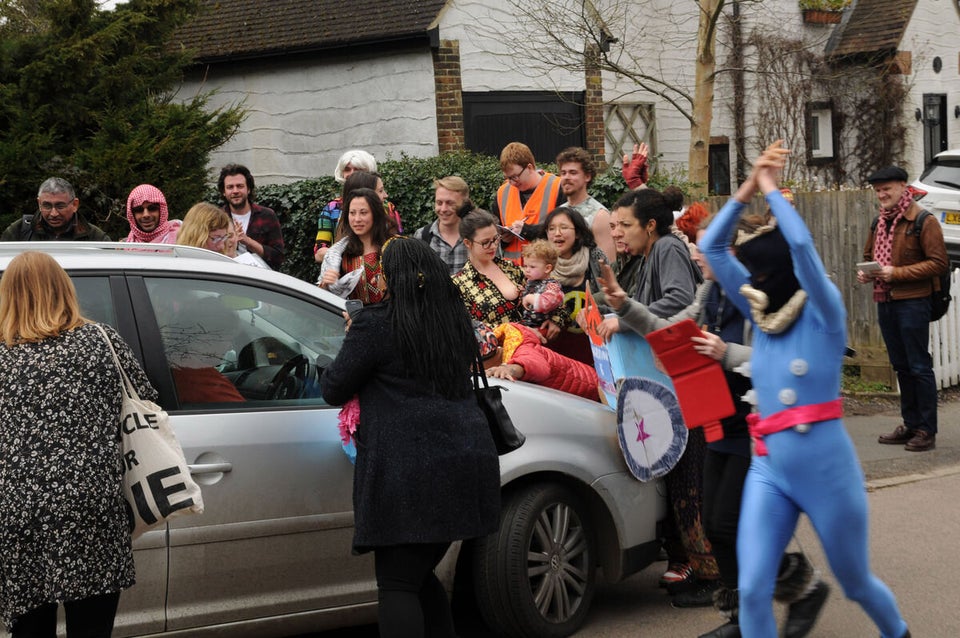 Anti UKIP protest