Jaspreet Singh Kalra has earned the nickname 'Rubber Boy', and with very good reason.
The 15-year-old, from India, has left friends and family astonished by his hyper-flexibility. He can bend his legs so far backwards that they rest on his shoulders.
The ultra bendy teen can even rotate his head 180 degrees so he is facing backwards.
"When he was born, we had no idea he had this kind of talent," Surinder Kaur Kalra, Jaspreet's mother, said.
"We became aware when he was ten or maybe eleven years of age, when he started showing his flexibility by twisting and turning his neck, hands and other body parts."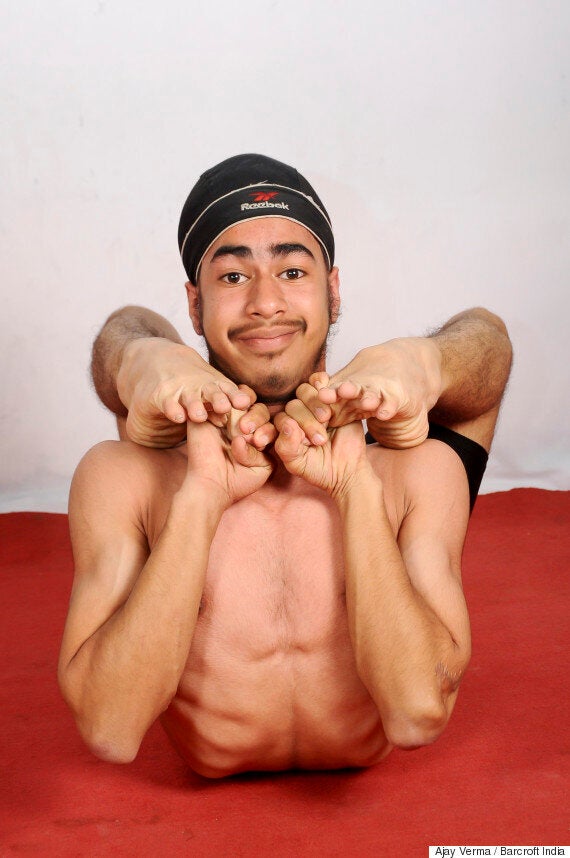 The teenager says he only started to grasp the full extent of his extreme bendiness when he started doing yoga at the age of 12.
"I fractured my elbow, so there was a gap of a year and half when I was unable to practice yoga," he said.
"Once the injury healed, I started searching videos on Youtube and trying out different postures and bends and quickly recognised that I am more flexible than other people."
And despite the near-impossible poses Kalra is able to pull off, he says his extreme elasticity means he has no fear of injury.
"I have never faced any discomfort or pain while doing these actions. It has become my hobby. I like doing this," he said.
"I can rotate my head at 180 degrees backward. I can rotate my arms at 360 degrees, I can do extreme front bending and back bending."
Kalra's talents have been recognised by the India Book of Records and have made him a star at school and in his home city of Ludhiana.
Story continues below slideshow: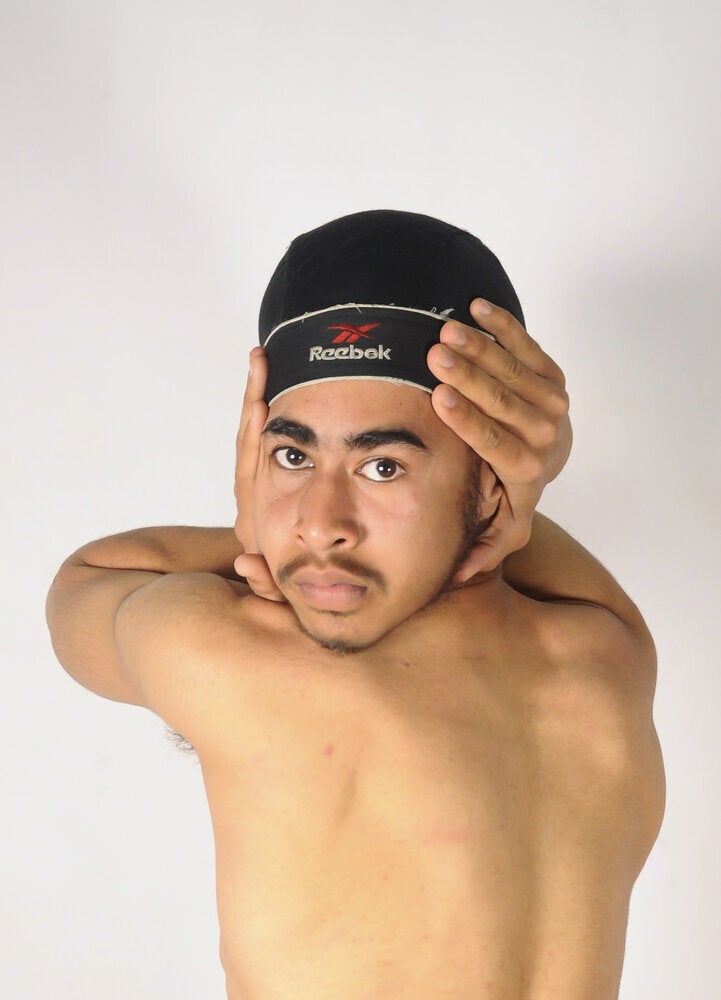 'Rubber Boy' Jaspreet Singh Kalra
And the teenager is loving every bit of the attention he is getting.
"Boys and girls in my school treat me as a superstar," he said. "Many students come in the morning and take photographs of me and get my autograph."
And Kalra's growing fame is not lost on his parents, who say they are proud their son possesses such a rare ability.
"Our relatives and friends are left gaping when they see Jaspreet. They are amazed," Mrs Kalra said.
"I want the whole world to know his name. It will make me feel proud of my son. He should have a big name. He should become a superstar.
"The whole family wants him to become a superstar."
Kalra's parents have become so accustomed to his logic-defying moves that they have never taken him to a doctor to find out the reason for his extreme flexibility.
"We have never taken him to the doctor as we never felt the need," Mrs Kalra said.
"People tells us 'you should take your son to the doctor, he might have some fracture or maybe some other problem like maybe a defect in the bone, due to which he can twist his body'.
"But my son has never complained of any pain."
Mrs Kalra now wants her son to make a career in yoga and continue honing his ever-expanding array of poses.
"His talent was revealed by yoga. Now he has learnt a lot of new techniques. We want him to take up yoga as his career," she said.
Kalra now has his sights set on emulating - and even surpassing - the feats of his hero, American-based contortionist Daniel Browning Smith, who currently holds the title of the world's most flexible person.
"I want to make this talent as my career. Daniel Browning Smith is my inspiration. Currently, he holds the record of being the most flexible person. I want to snatch his record," he said.