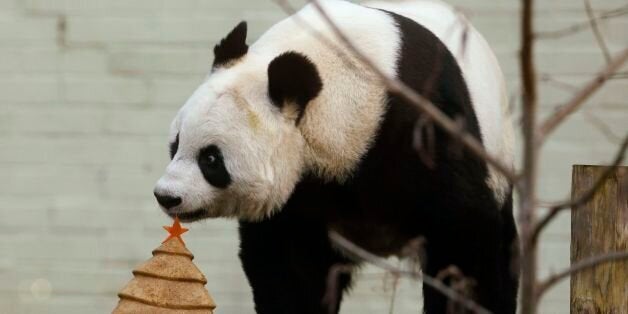 Fashion moguls Domenico Dolce and Stefano Gabbana have announced they will no longer be providing zookeeper's uniforms for staff at Edinburgh Zoo in protest of what they call the "synthetic" attempts to inseminate giant panda Tian Tian.
The two have now taken things even further, pulling their exclusive brand of D&G zookeeper wear from Edinburgh Zoo after hearing giant panda Tian Tian would be artificially inseminated.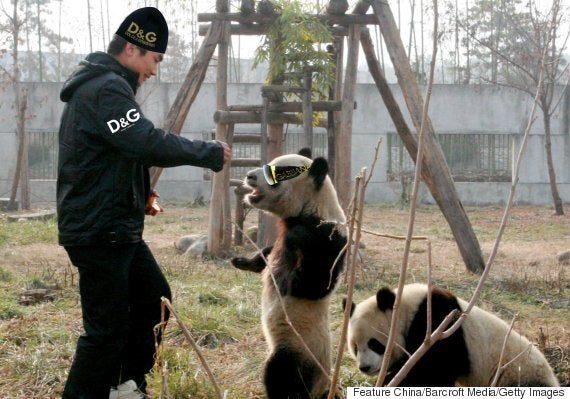 A definitely not photoshopped photo from feeding time at Edinburgh Zoo before Dolce & Gabbana announced their boycott
"This is absolutely disgusting," Dolce said. "Stefano and I cannot stand the thought of someone wearing our high fashion impregnating a panda in any way other than the traditional one."
"When you use plastic instead of flesh you are destroying the very fabric of the pandas concept of family," Gabbana added. "You are stealing the connection between mother and child, a connection which will never exist again. You ruin the panda cub's life before he is even conceived."
"Natural mating will also be attempted today before the short breeding window comes to a close this afternoon (Thursday) as both pandas remain extremely interested in one another, but as Tian Tian's transition to peak was so rapid it was a priority to move straight to artificial insemination first."
D&G have recalled 400 pairs of dung-proof Swarovski-encrusted Wellington boots, 2,000 sequined feeding buckets and several hundred silk wing warmers among other products.
The bespoke clothing and accessories were created especially for Edinburgh Zoo by the Italian fashionistas after a visit in 1994, when they are quoted as saying they "ruddy loved" the anteater exhibit. The anti-insemination fiasco marks the end of a 21 year sponsorship.
Tian Tian is the only female of her species in the UK, has failed to mate with her male counterpart in their four years living in Scotland, so zookeepers plan to take advantage of the short mating season window by attempting to get her pregnant as much as possible.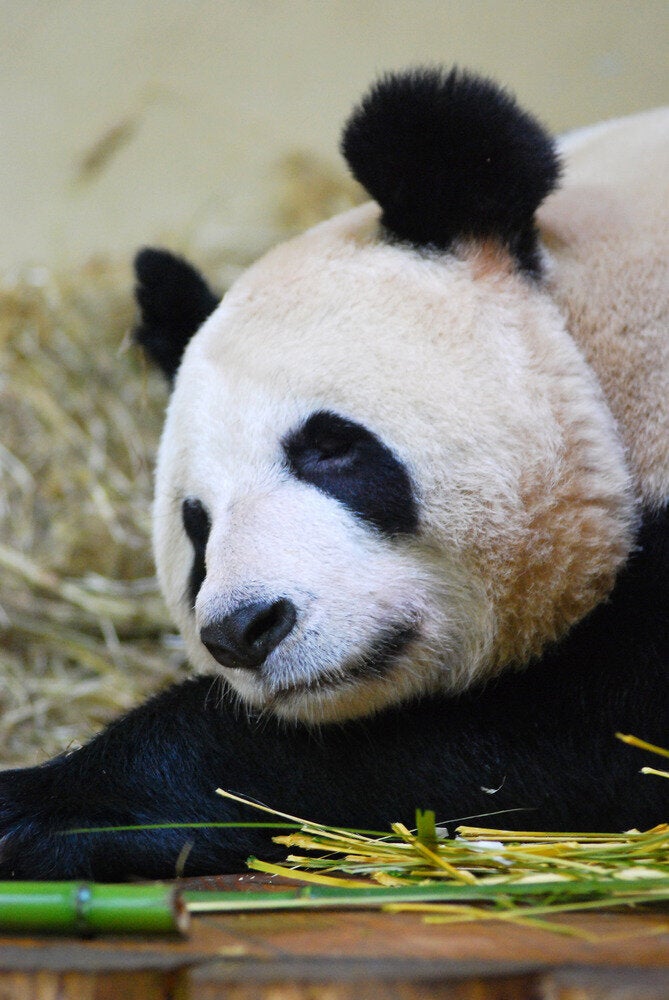 Pandas at Edinburgh Zoo
Related