Police investigating the rape of a 74-year-old nun in India have made their first arrest in the case which caused mass protests, nearly two weeks after the crime.
Police have been hunting for the men since they escaped, and have detained several people, but had not made any arrests until now, despite calls for them to act fast after the rape.
The nun - reportedly the oldest woman in the convent - was hospitalised in a serious condition, after being attacked by seven or eight men at the Convent of Jesus and Mary School, northeast of the West Bengal state capital of Kolkata, police say. She is now thought to be in a stable condition.
She reportedly stood up to the bandits as they entered the convent, which also teaches children, on 14 March. They tied the building's security guards up with ropes in the early morning, a police report says, and entered the bedroom where the nuns were sleeping. When one tried to block their way, they took her to another room and raped her, an officer said.
A man has been arrested in Mumbai and has been taken to Kolkata, according to a police official who spoke to BBC Hindi. The arrested man was identified as Mohammad Salim Sheikh - but the officer refused to say whether he was one of the men were caught on camera in the chilling CCTV footage.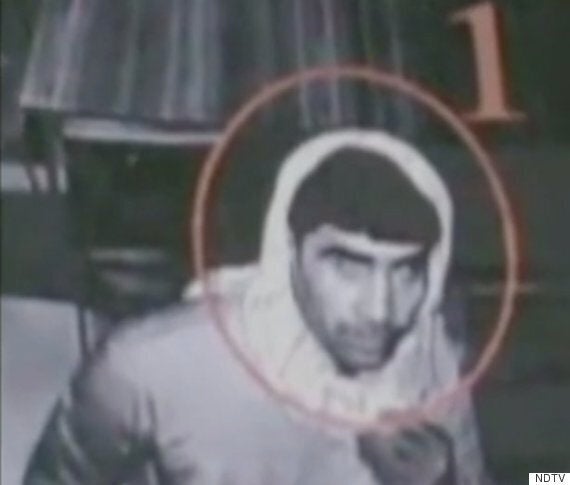 The men on camera at the convent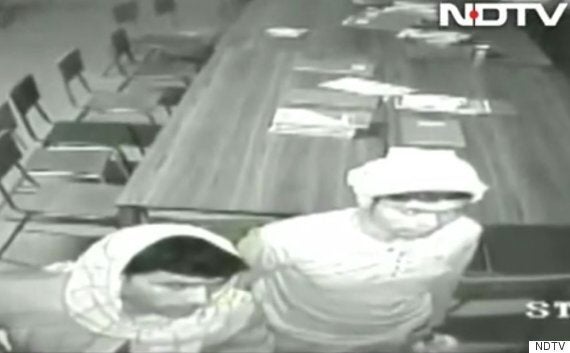 CCTV images believed to be of the perpertrators
The men escaped with some cash, a cellphone, a laptop computer and a camera, all belonging to the school, the officer said. They also ransacked the school's chapel and holy items, the Press Trust of India news agency cited the archbishop of Kolkata, Thomas D'Souza, as saying.
Scores of angry students, their parents and teachers blocked a highway and railroad tracks near the convent for several hours after the crime, demanding swift police action in the shocking case.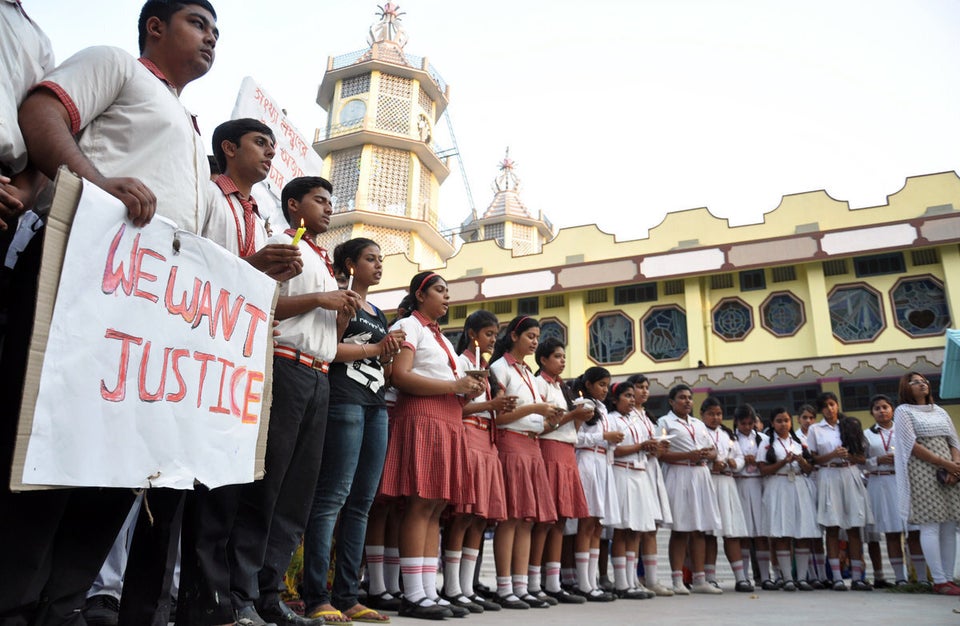 Protest over nun gang rape