A man who took an iPhone from a dying man made a vulgar show of defiance as he left court.
Scott Stephenson, 19, gave photographers both middle fingers as he left South Tyneside Magistrates Court on Tuesday, where he had pleaded guilty to theft.
Stephenson had rifled through the pockets of an unconscious 22-year-old after seeing him trip in the street in South Shields, The Sun (£) reports.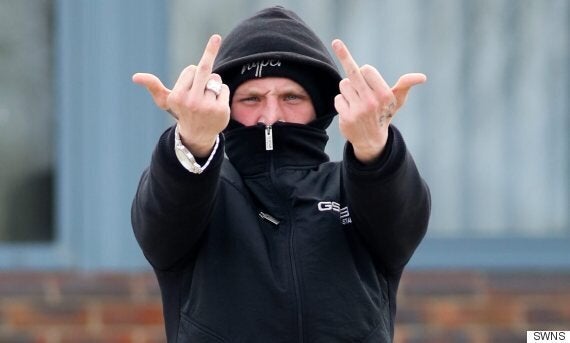 Scott Stephenson gives two middle fingers outside South Tyneside Magistrates Court
Instead of calling an ambulance, Stephenson, accompanied by friend Dale Walker, took the man's smartphone and left him to perish in freezing temperatures last December.
The unnamed victim died of hypothermia, a post-mortem examination found.
According to The Express, prosecutor Keith Laidlaw told the court: "Stephenson said he was breathing and snoring. He searched his pocket and stole a mobile phone.
"Walker later said he watched as Stephenson stole the phone.
"The victim was vulnerable, he was 22, just a young man."
Walker, 25, admitted handling stolen goods.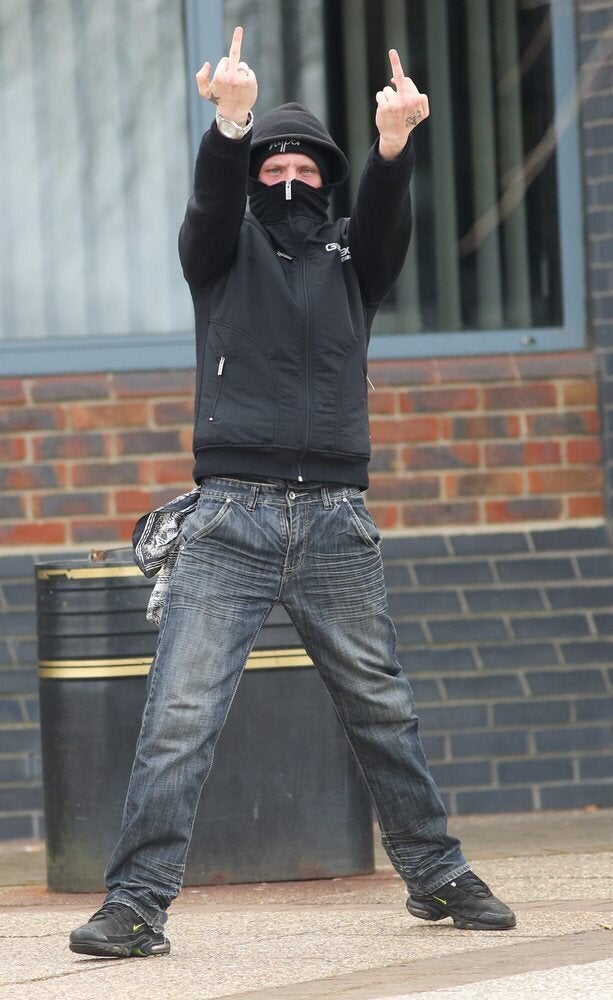 Two teenagers who found a man helpless after he fell over stole his phone and left him in the street
A clerk confirmed to HuffPost UK the case has been committed to Crown Court where the pair will be sentenced on 13 April. They are currently on unconditional bail.
District judge Helen Cousins said: "They have taken away the one thing that would have allowed him to get help if he was able to."
The Daily Mirror cites a Facebook page apparently belonging to Stephenson in which he claims his middle name is ACAB – said to stand for "all cops are bastards".
It also states he went to "bad boy school" and makes references to a criminal past.