James Corden and David Beckham have stripped down to their underpants in a spoof skit for Corden's new show.
The ex-England man, now turned underwear model, donned just a pair of 'D&J Briefs' in a 'Calvin Klein' style advert to promote 'The Late Late Show'.
And it's not the first time that Becks has starred alongside Corden on the small screen as they previously filmed a scene in the bathtub together for Sport Relief in 2010.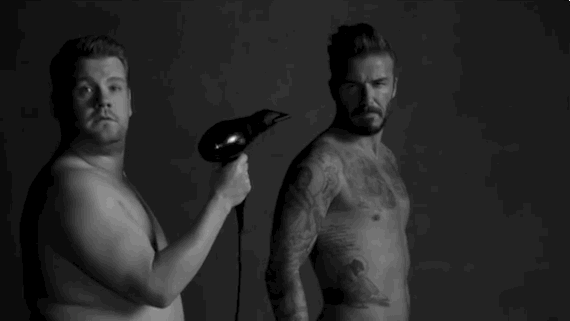 James Corden appears to be the current golden boy of late night TV in the US earning rave reviews for his new show and has already appearing along side Mariah Carey and Tom Hanks.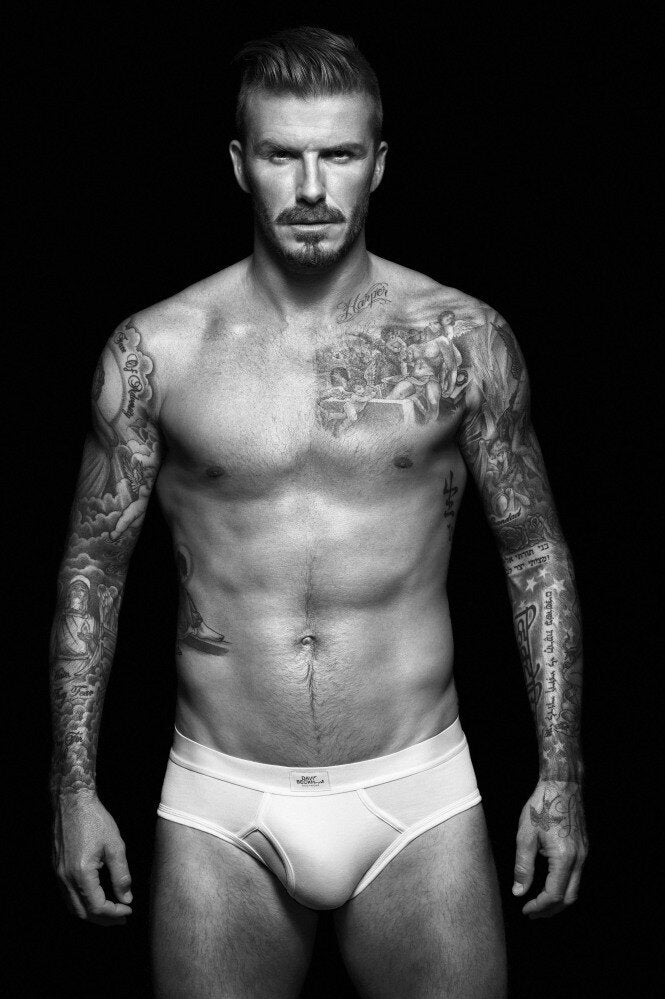 David Beckham Underwear Pics