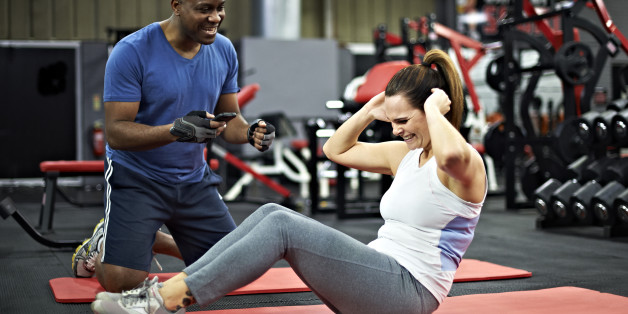 Mike Harrington via Getty Images
While we're anti-fad diets and bikini body madness here at HuffPost UK Lifestyle, we don't think there is anything wrong with getting in shape to feel body confident - as long as you're healthy and happy.
The 30 day ab challenge is a month-long exercise to kickstart your fitness regime for the better and it focuses on a particularly troublesome area - the tummy.
On day one the challenge starts with 15 sit-ups, five crunches, five leg raises and 10 seconds of planking, but over the course of 30 days you'll find yourself able to do more exercise.
SEE ALSO: 30 Day Squat Challenge - Plus How To Do The Perfect Squat
The benefits of completing the challenge are two-fold - not only could you feel more confident, but if you continue to target belly fat after the challenge you could greatly improve your health.
As HuffPost UK Lifestyle editor Poorna Bell wrote in a recent blog: "There is no getting round the fact that if you are clinically obese - and that means overweight for your height and age with a BMI over 30 - you have a much higher chance of heart problems, diabetes and other metabolic diseases."