Kate Moss's status as a style icon has now been cemented, as she has received the highest of accolades - a tribute from Instagram sensation 86-year-old Baddie Winkle.
Winkle strikes a classic Moss pose with tousled blonde hair, a leopard print coat and a cigarette in heart-tattooed right hand, for a shot taken by photographer Danielle Levitt as part of the #OrignalGrit campaign by American creative agency Grit.
The grandmother of seven, from Kentucky, also transformed into Kurt Cobain in another image for the campaign.
Wearing the same coat as in the Moss shot, Winkle dons a beige cap and an oversized version of Cobain's famous Christian Roth white rimmed sunglasses to recreate the Nirvana frontman's famous Jesse Frohman portrait.
Janjay Sherman, managing partner at Grit Creative Group, told HuffPost UK Lifestyle:
"Baddie was absolutely wonderful to work with. She was joyful, exuberant - and up to every single challenge. What were the odds that she would come onto set and embody the same firecracker spirit as the subjects she was to portray?!
"This was something that we honestly could not have predicted, but couldn't have been happier about."
Winkle joined Instagram in April 2014 and she quickly became one of our favourite people to follow, with her loud and proud style and her 'take no prisoners' attitude.
Her bio reads: 'BADDIE stealing your man since 1928'.
Winkle, whose real name is Helen Ruth Van Winkle, now has more than 647,000 Instagram followers and she counts Drake, Rihanna and Miley Cyrus among her fans.
Winkle is certainly one-of-a-kind, but her passion for fashion past the age of retirement is not unusual.
She pays tribute to another 'older' fashion icon in a third Grit photo - posing as Michele Lamy, wife and business partner of designer Rick Owens. Michele's age is a closely guarded secret, but it's often stated that she is 1,600 years old - and she's looking very good for it!
With so many stylish women breaking the age glass ceiling, Winkle is certainly in good company.
Here are some more of our favourite Baddie Winkle style moments: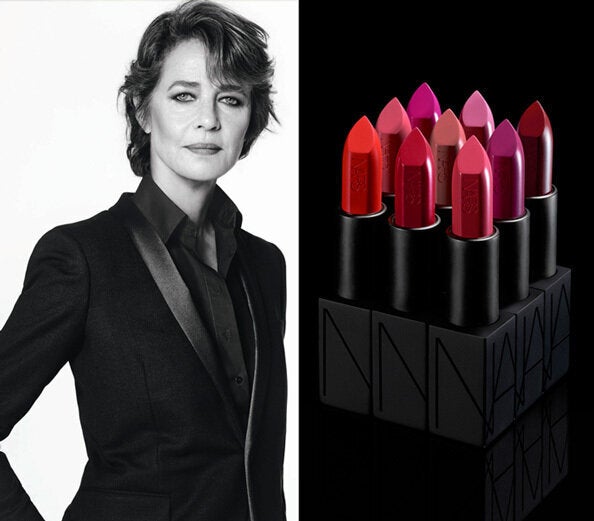 Fashion Campaigns Fronted By Older Women
Popular in the Community