Last month, Jamie Dornan fever swept the nation. Now, it seems to be Aidan Turner's turn to be ogled.
Topless pictures of the star of new BBC drama Poldark have been everywhere this week, with many journalists focussing on Turner's appearance, just as much as his acting.
But what effect is constantly seeing images of the likes of Jamie Dornan and Aidan Turner having on the nation's "average" men?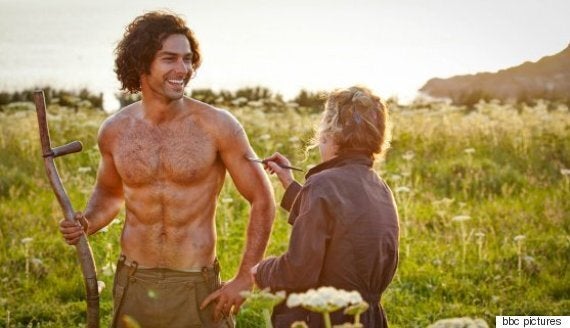 In the past year, we've seen more and more plus-size women represented in the media.
But plus-size male models are nowhere to be seen in mainstream media.
"While women are going through almost a revolution in terms of representation, body image and diversity within the media and especially within fashion, it definitely feels like representation of men within the media has both stood still," Rivkie Baum, editor of plus-size magazine SLiNK tells HuffPost UK Lifestyle.
"I hear from my male friends how, while we openly discuss the challenges women face in terms of body acceptance and a diverse range of role models, and assume that men have it easy, it is in fact a much unspoken issue."
Corden is being a big, old goofball - as he always is. Beckham smoulders at the camera - as he always does.
And while Corden is most definitely in on the joke in this instance, it doesn't stop us wondering why the larger man is always presented as "the joker," and how that might make other men feel about their bodies.
Professor Damien Ridge of the University of Westminster tells us male body image is no laughing matter.
"We expect men to be tough, manly and not vain, so we can sometimes be surprised to hear men are sensitive about their bodies," he says.
"But why shouldn't men be concerned about body image, given that there's so much focus on the male body in the media?"
Ridge says there has been a dramatic change in the way men are represented in the media in the past few decades.
"It started with the male centerfold in Cosmopolitan magazine, then continued with the Mark Wahlberg and Kate Moss Calvin Klein advert," he says.
Ridge points out that the changing representation of men's bodies has influenced toys marketed at young, potentially influential boys.
Batman has never been plus-size, but these days Batman figurines "surpass what is physically possible for a male adult to achieve", according to Ridge.
"They put men under pressure from a young age, suggesting they need to be lean in terms of fat, but also to have a very muscular body."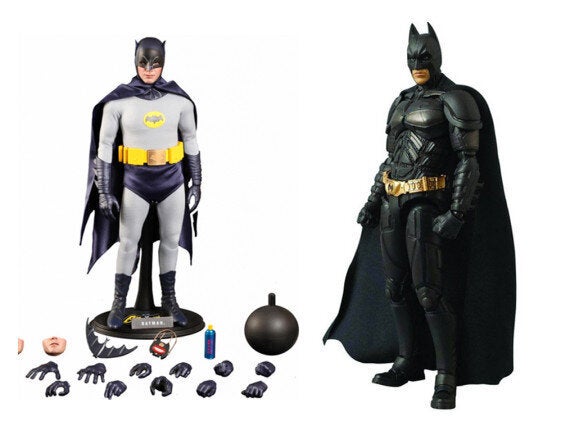 According to eating disorders charity Beat, 1.6 million people in the UK are affected by an eating disorder, of which around 11% are male.
Baum believes the rising amount of males suffering from eating disorders and abusing steroids is linked to media representation of men.
"You simply have to scan the likes of GQ, Men's Fitness and the like to see that the pressure that women are trying to shrug off in their droves is now being heaped on men too," she says.
To limit the body image pressure men feel, we need to promote the idea that beauty comes in all shapes and sizes for men - just as we do for women.
Even Turner has admitted there is something not quite right about the way his body has been applauded in the past week.
"It's strange, I mean, would it be the same if it was a female lead role and she had a bikini scene on the beach?," he asked in the Sunday Times interview.
"Would the papers show it in the same way? Would the audience see it in the same way?"
We've become accustomed to celebrating body diversity for women in the media, now it's time to do the same for men.
And the first step may be introducing plus size male models to the mainstream.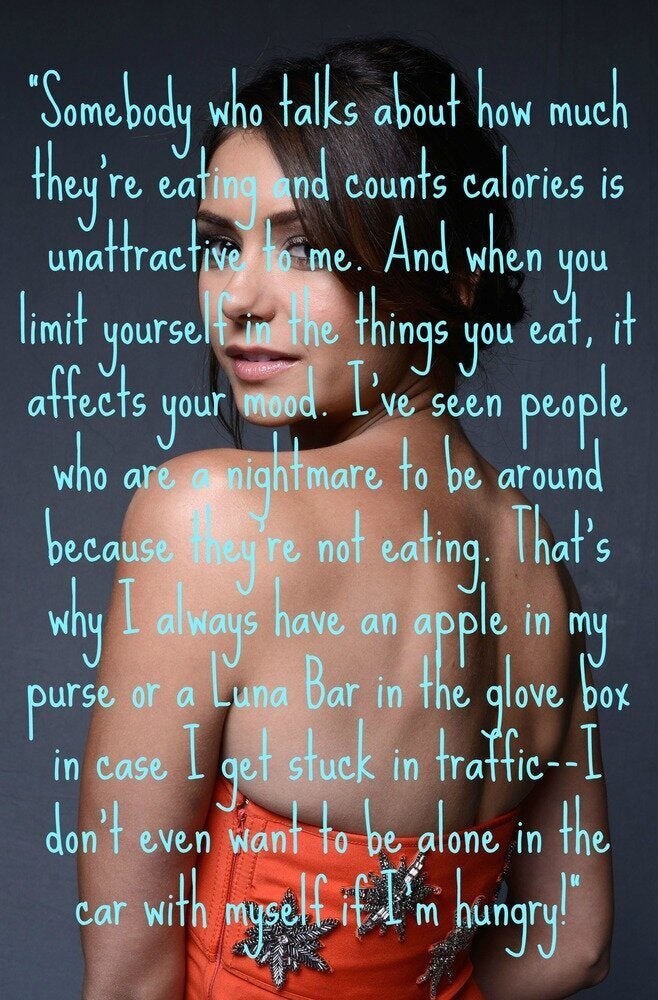 Inspiring Celebrity Body Image Quotes