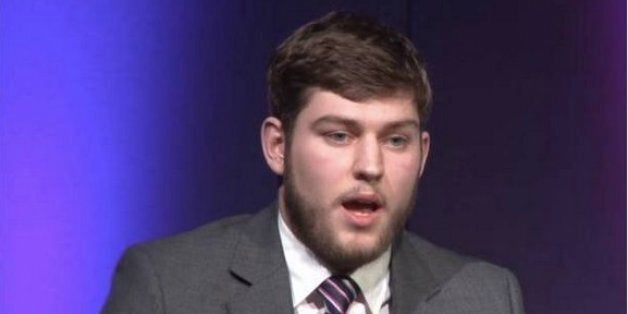 *Trigger Warning: Violence against women*
Ed Reckless was due to take up his position for the 2015/2016 academic year, but his appointment was marred by the incident which took place earlier this year.
Following an online petition, which was signed by 3,554 people, Reckless released a statement saying he was resigning, and had been subjected to "harassment and emotional stress".
The incident came to light after the woman came forward, claiming she had been slapped twice by Reckless. "I remember it really well," she said. "We just asked each other what course and all that and in the middle of that he just slapped me round the face. I didn't know him, it took me by surprise."
Although Reckless had issued an apology, students were adamant it was not enough.
The petition stated: "He was banned from the very Union he wished to lead for being violent towards a woman, and yet he now represents and speaks on behalf of all Loughborough students.
"We do not want a President who has actively been violent towards a woman to represent us."
The statement from Reckless read: "During campaigning I was serving a ban from the Union building as a consequence of my unacceptable behaviour on a night out in the weeks previous.
"I do not condone my actions and deeply regret how I conducted myself; the support from my campaign team and friends shows how out of character it was. Once again I sincerely apologise to all involved and those who feel this makes me unsuitable to be President.
"This experience has highlighted flaws within the Union constitution and the election process that need to be addressed. Clear eligibility rules are necessary to ensure students understand restrictions, and if there are concerns about a student's candidacy for election, it should be highlighted, discussed and prevented significantly in advance.
"This needs to be seriously reviewed to prevent future students and candidates going through the same ordeal that I have, committing the time and expense of myself and my team, and undergoing harassment and emotional stress since being elected."
The students' union said it would be reviewing its discipline policy, and arrangements for a new presidential election in the summer term are being made.