Zayn Malik fans were whipped into a frenzy on Tuesday, when producer Naughty Boy appeared to share a snippet on Zayn's upcoming solo material online.
However, while fans believed the demo - which was later deleted - was a newly-recorded track, it has now been confirmed that the snippet was actually a rejected One Direction song.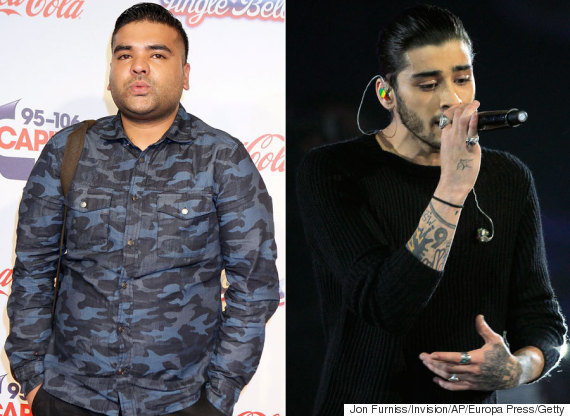 Naughty Boy and Zayn Malik
A rep for the producer tells MailOnline: "Naughty Boy and Zayn wrote and demoed it as a contender for 1D's album ['Four'] last year.
"They aren't furiously working on his solo material or anything, there aren't plans for anything and this wasn't recorded in the last few days.
"They are very good friends and Zayn is taking time out including visiting Naughty Boy at his studio and hanging out."
Since quitting 1D, Zayn hasn't exactly been keeping a low profile, and his trips to the recording studio haven't gone unnoticed.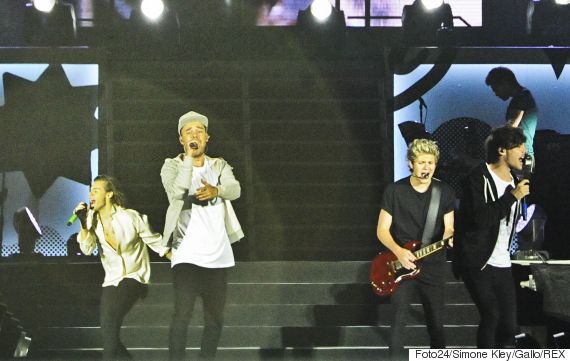 1D are now a four-piece
His former bandmate Louis Tomlinson took to Twitter when the demo was released, criticising Naughty Boy, real name Shahid Khan, for "winding up" fans.
Zayn's fiancée Perrie Edwards has been keeping a low profile since his decision to leave the band was announced, and on Tuesday afternoon she was spotted enjoying a shopping trip with Zayn's mum and sisters.
Perrie is yet to address rumours that Zayn may have been unfaithful, and it's believed that the couple could actually be planning to marry sooner rather than later.
LIKE US ON FACEBOOK | FOLLOW US ON TWITTER