Tonight at 8pm seven party leaders will line-up to debate each other live on TV. Here is a run down of when it is, who is in it, where they are standing and how we will know who won.
When can you watch it on TV?
Tonight's televised TV election debate, hosted by ITV, will begin at 8pm and end at 10pm. It will be also be broadcast live on Sky News. There will be one advert break in the two hour programme.
The event will be held at ITV's studio in Salford, Manchester.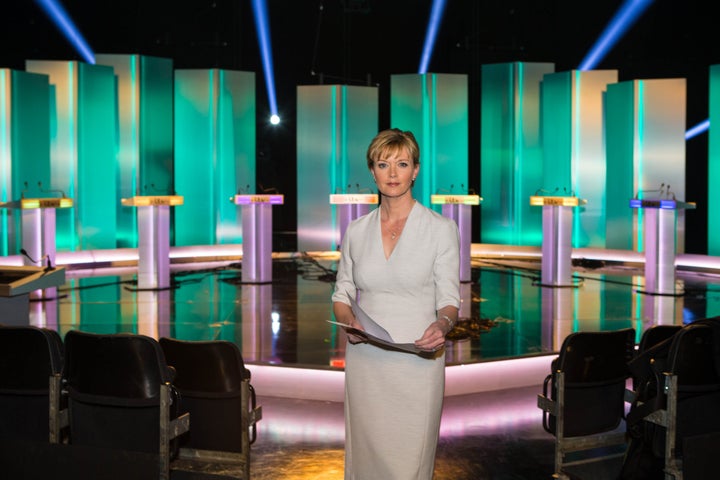 Lots were drawn to determine the podium order, and the leaders will appear on screen, left to right as follows:
Podium 1: Green Natalie Bennett
Podium 2: Lib Dem Nick Clegg
Podium 3: Ukip's Nigel Farage
Podium 4: Labour's Ed Miliband
Podium 5: Plaid Cymru's Leanne Wood
Podium 6: SNP leader Nicola Sturgeon
Podium 7: Conservative David Cameron
The first leader to speak will be Natalie Bennett. The last will be David Cameron. There will be opening and closing statements from each of the seven leaders. During the debate there will be four questions, posed by the studio audience, for all leaders to answer. ITV hope there is enough time for a "proper free flowing debate between the leaders" on each of the questions. The broadcaster has produced a diagram to illustrate who speaks when.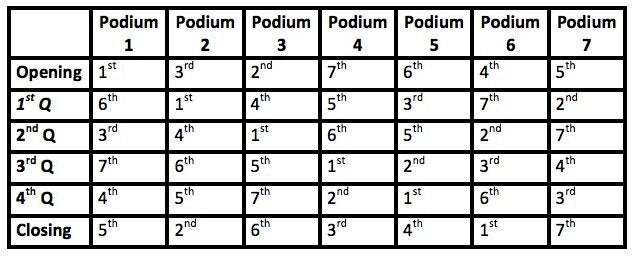 The audience in Salford will be 200 people, selected by ICM. The polling firm has chosen an audience that is broadly demographically representative of the UK and politically balanced. According to ITV around 80% of the audience will be made up of voters who express a voting intention at the time of recruitment. And around 20% of the audience will be "undecided".
How do we know who 'won'?
Polling firm ComRes will be asking viewers who they think won the debate and will publish a snap poll shortly after 10pm. Follow @Andrew_ComRes on Twitter to find out.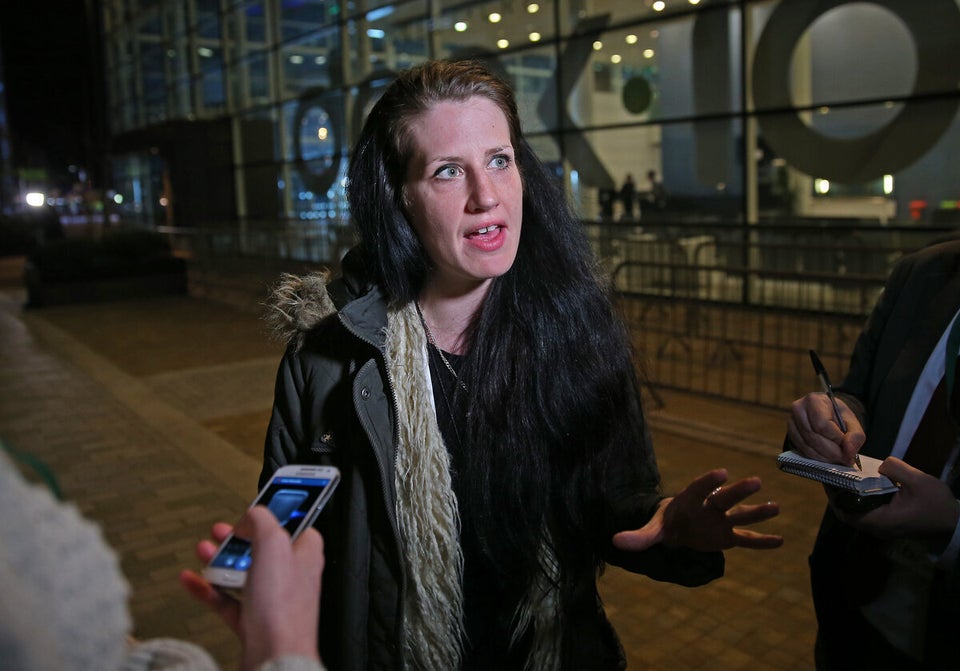 Leaders Debates
Related