A student Islamic society has raised nearly £5,000 in memory of a young woman who was hit by a car and killed on the way to handing in her final coursework.
Hina Shamim, who was studying at Kingston University, is believed to have been hit by a BMW while she was crossing the road. She was knocked to the floor, but was then pinned against the wall when the vehicle collided head-on into a bus, according to the Kingston Guardian.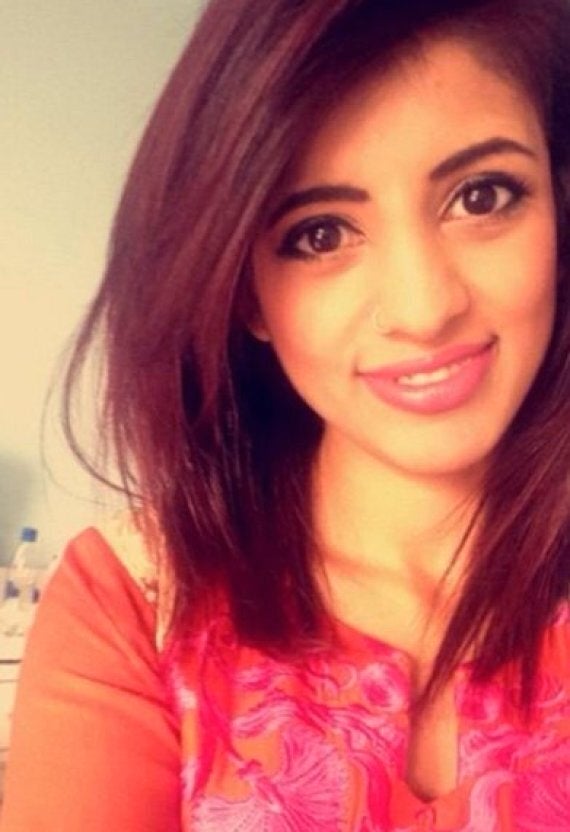 Hina Shamim died after being struck by a car on Tuesday
The 21-year-old had been walking to university to hand in her final piece of sports science and nutrition coursework when she was struck and killed on Tuesday night.
The car contained six people, five of them children, all of whom were taken to hospital following the crash on Penrhyn Road outside the university. The driver was later arrested on suspicion of causing death by dangerous driving.
Witness Thomas Robertson-Johnson, 27, told media outlets: "I came running around the corner and saw this young Asian father dragging three kids out.
"One of the children, a boy, seemed to have a broken wrist. He was holding it up and it was floppy. He was crying.
"The other smaller boy had a deep head wound and was bleeding heavily. The other child, a girl, had lacerations from the broken glass most probably."
Kingston University's Islamic Society is now raising money to donate to the Ummah welfare trust, which gives poverty aid across the world, in her name.
"Collectively we are trying to raise money to donate in her name so that we can benefit her in the hereafter," the society said. "We are trying to raise for 10 wells in either the Philippines or Pakistan - where ever it is most needed."
Tayaba Ali, Hinan's aunt, said: "She was always so bright and on the go. She was beautiful and perfect in every way.
"We are all devastated at her loss. As a child she always had a spark and was a very special person.
"She has been robbed of a great future."
R.I.P Hina Shamim you will truly be missed 😔 will miss seeing your beautiful smile which was always on your face

— MaddyStarh❤ (@Maddy_Starh) April 1, 2015
The 34-year-old driver of the BMW M3 has since been bailed.
A Kingston University spokeswoman said: "Our thoughts go out to everyone involved in this tragic incident, and their family and friends, at this difficult time."