With the reboot of 'Thunderbirds' due to hit our screens this bank holiday, the return of the classic children's show has been marked by Thunderbird 4 taking a trip up the Thames.
READ MORE:
The yellow submersible took its maiden voyage along the river in central London to promote the launch of 'Thunderbirds Are Go', which comes 50 years after the original 'Thunderbirds' bowed off our screens.
The underwater rescue vehicle passed iconic landmarks in the capital including Tower Bridge, The London Eye, Big Ben and the Houses of Parliament, en route to Tracy Island (ahem).
The replica model, which is 15ft long and made from fibreglass, took over six weeks to design, construct and paint.
The reboot of 'Thunderbirds' will feature Oscar-nominated actress Rosamund Pike who will provide the voice of Lady Penelope.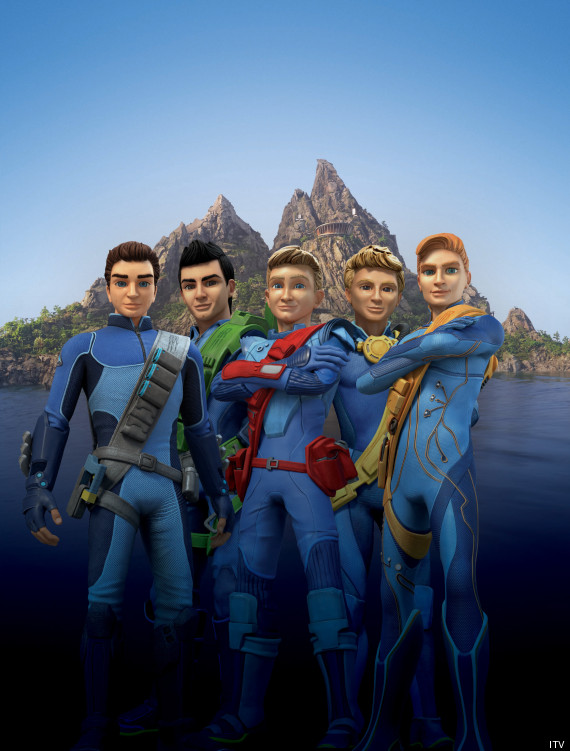 Not a string in sight: the 2015 version of the Thunderbirds
Earlier this year, the first image from 'Thunderbirds Are Go' was unveiled, with some critics claiming the new characters were too "scary looking" for kids' TV… and bore too strong a resemblance to One Direction!
A special double episode of 'Thunderbirds Are Go' airs on ITV on Saturday at 5pm. It will then return to a regular slot at 8am on ITV and CITV.
LIKE US ON FACEBOOK | FOLLOW US ON TWITTER