Hayley Okines, a campaigner whose illness caused her to age eight times faster than average, has died at the age of 17.
Okines, from Bexhill, in East Sussex, became known as the "100-year-old teenager" as the rapid aging condition Progeria meant her body was the equivalent age of a centenarian when she was just 14.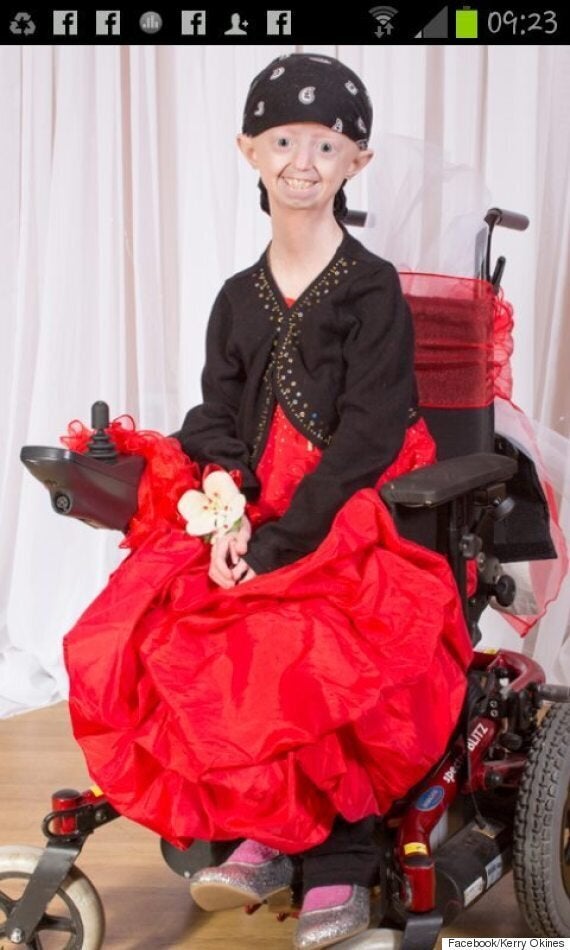 Hayley was called an "inspiration" for speaking out about Progeria
Her death, after years of raising awareness of her rare situation, was announced by her mother Kerry on her Facebook page.
Kerry wrote last night: "My baby has gone somewhere better. She took her last breath in my arms at 9.39pm."
Hayley was suffering from pneumonia but was able to return home from hospital before her death to be with her family.
She was known for her unfailingly positive outlook on life, and is quoted on her website as saying: "I am not worried about dying. They said the Titanic wouldn't sink but it did, so that proves experts can be wrong and I want to prove the doctors wrong."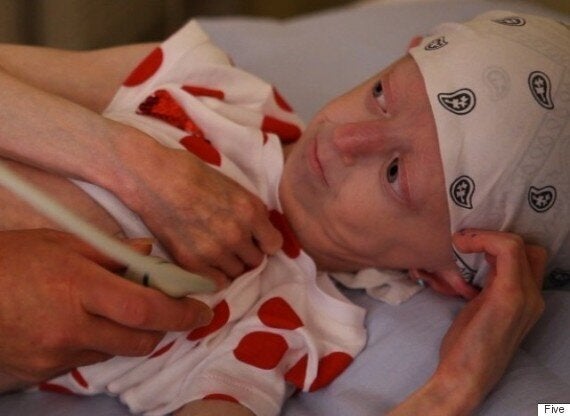 Hayley appeared in several TV shows and wrote her autobiography
The Progeria Research Foundation posted on its Facebook page: "The entire Progeria family mourns together with many as we say goodbye to Hayley Okines, our smart, beautiful and spirited English rose, who passed away today at age 17.
"Gone from our sight, but never our memories, gone from our touch but never our hearts. We will miss you."
Hayley and her family had fundraised for her medical treatment and to raise public understanding of the condition, and the teenager published her autobiography at the age of 14 called Old Before My Time.
She was considered to have defied the odds even to have lived to her 14th birthday, and spoke about her condition in a TV documentary called The Girl Who Is Older Than Her Mother and World's Oldest Teenager: Extraordinary People.
After Hayley was born in 1997, she didn't appear to be growing and wore clothes for babies aged three months when she was 13 months old. Extensive tests revealed her skin had a lack of elasticity, The Daily Mirror reports.
Her mother Kerry told The Sunday People in 2013: "A consultant said they were investigating a rare gene mutation called Hutchinson-Gilford progeria. We looked it up on the internet and were shocked. We found photos of children who looked like little elderly people."
"They had bald heads and one girl was wearing a wig which made her look so odd it frightened us. It said sufferers wouldn't reach puberty and would eventually die from age-related disorders, usually before their teens."
Hundreds of comments have been left on Hayley's Facebook paying tribute to the teenager.
Ann Morrison wrote: "Praying for the family and friends of Hayley. God bless you Hayley. Your positive outlook and willingness to share your life's journey with us has been very much appreciated."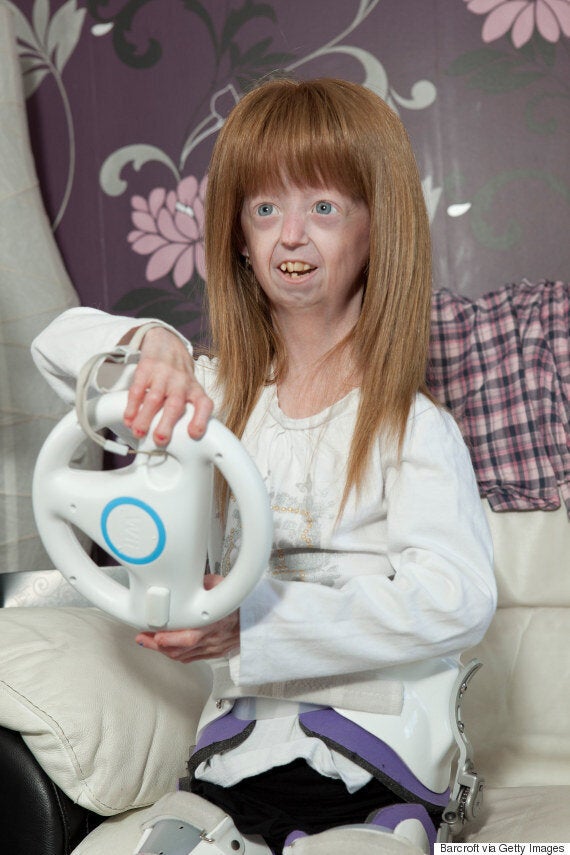 Hayley aged 12, playing her favourite Nintendo game: Super Mario Kart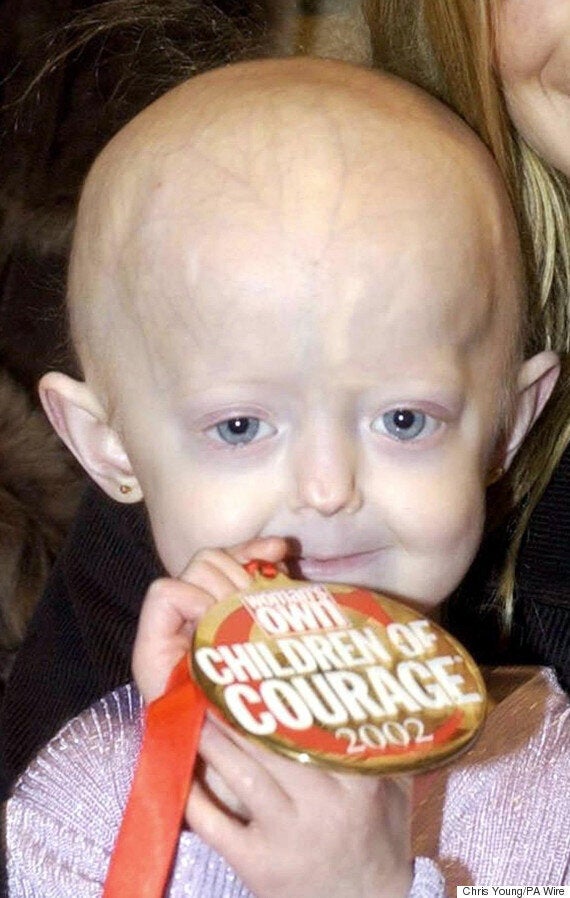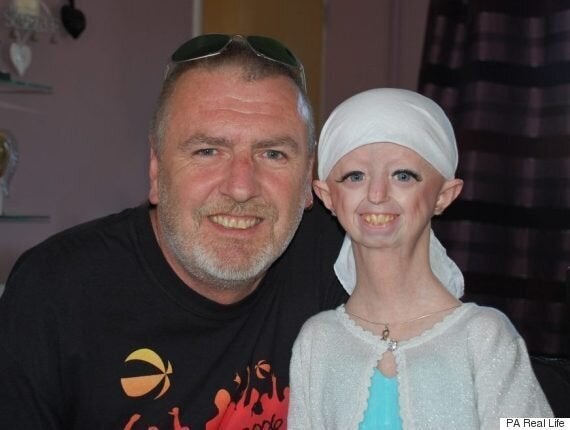 Hayley with her dad before her school prom
Tributes also flooded in on Twitter for Hayley, as supporters called her determined campaigning and bravery "inspirational".