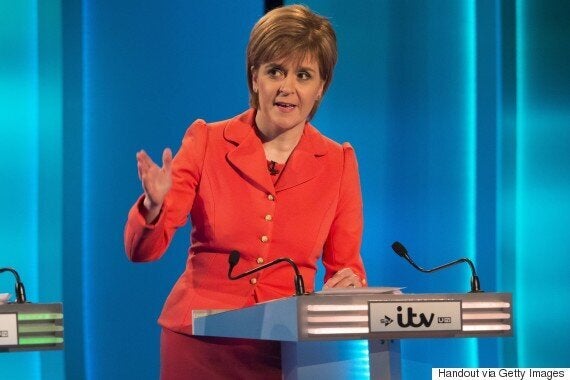 Scottish National Party leader Nicola Sturgeon takes part in the ITV Leaders' Debate 2015 at MediaCityUK studios on April 2, 2015 in Salford
According to the Telegraph, it said: "Discussion appears to have focused mainly on the political situation, with the FM stating that she wouldn't want a formal coalition with Labour; that the SNP would almost certainly have a large number of seats ... that she'd rather see David Cameron remain as PM."
Campaigning earlier on Friday, Sturgeon said a strong showing for her party in the election could help ''lock the Tories out of government''. The SNP leader responded on Twitter to one of the Telegraph journalists who wrote the story, saying: "your story is categorically, 100%, untrue ... which I'd have told you if you'd asked me at any point today."
A spokeswoman for the First Minister added: "As the First Minister has said, this story - which is based on a UK Government document - is categorically, 100% untrue. It must be a belated April Fool."
According to the BBC, the French Ambassador to whom Sturgeon spoke also claimed the Telegraph story is untrue.
Following a savaging on Twitter over the veracity of the story, the newspaper published the full text from the UK Government memorandum on Friday evening in order to quell the growing scorn.
Despite Sturgeon's denial, Labour leaped upon the story, with the party's Scottish leader Jim Murphy calling the revelation "devastating," adding that it "exposes the uncomfortable truth behind the SNP's General Election campaign."
He said: "For months Nicola Sturgeon has been telling Scots she wants rid of David Cameron yet behind closed doors with foreign governments she admits she wants a Tory Government. We've been here before with the SNP. It's deja vu all over again -- the SNP say one thing in public but another private."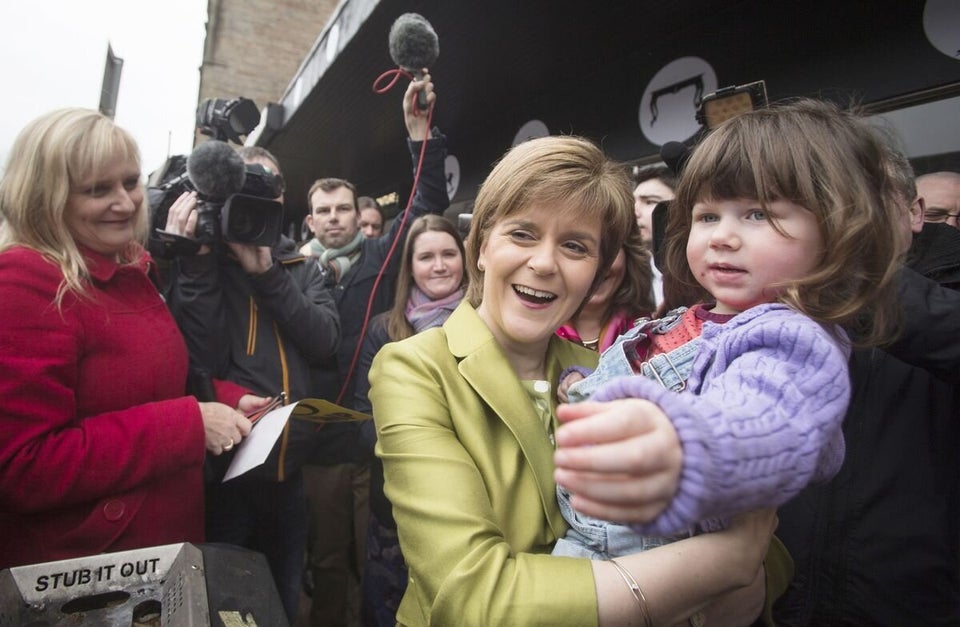 Sturgeon On Campaign