A brilliantly simple experiment/marketing campaign from beauty specialists at Dove has taken a look at how women across the world view themselves.
Signs above doorways in shopping centres in San Francisco, Shanghai, Delhi, London and Sao Paulo marked each as either "Beautiful" or "Average".
A camera crew recorded reactions, with many people stumbling and hesitating when given the choice. One woman in Sao Paulo even turned around when she saw the signs, seemingly uncomfortable choosing one.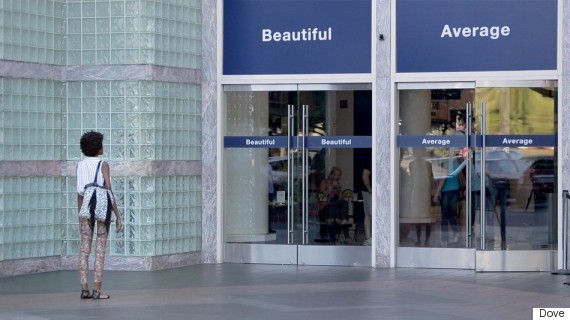 Dove used the experiment to bolster its #ChooseBeautiful campaign, which encourages women to think more about how their beauty choices make them feel.
"Women make thousands of choices each day - related to their careers, their families, and, let's not forget, themselves," the company said in a statement.
"Feeling beautiful is one of those choices that women should feel empowered to make for themselves, every day."
According to another Dove study, 96% of women wouldn't use the word "beautiful" to describe themselves, which makes it promising to see how many women chose that door over the "average" one in their latest experiment.
SEE ALSO:

Artist Sketches Women As They See Themselves