After months of mercilessly mocking Ed Miliband's infamous 'bacon sarnie moment', David Cameron has finally met his comeuppance in the form of a haggis breakfast.
Cameron was snapped pulling a downright terrifying face as he tucked into a traditional Scottish breakfast of haggis, eggs and fried bread on Tuesday.
Cameron was visiting the headquarters of financial firm Scottish Widows in Edinburgh when the snap was taken.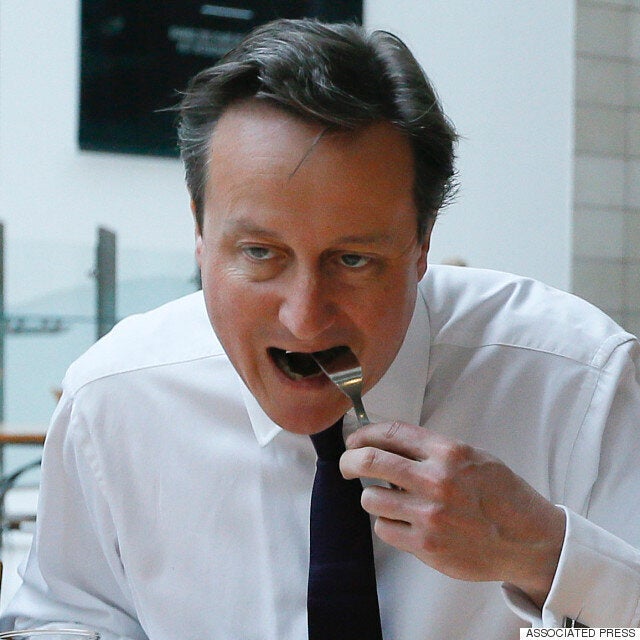 David Cameron appeared to struggle to get his mouth around some haggis
He was accompanied by his wife Samantha, who nobly chose to take on the bacon sandwich challenge.
Although cameras failed to capture her efforts, we have a suspicion she may have fared better than her husband's opponent.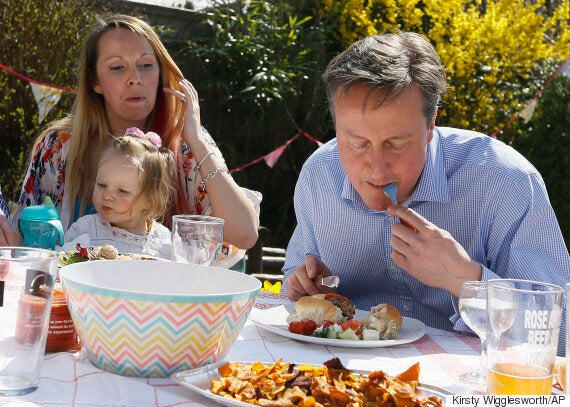 Cameron eating a hot dog using a knife and fork
This latest image will no doubt cause anguish for the Tory leader, who seems to have been making every effort to avoid being caught in a compromising position getting his chops around a meal.
Yesterday, he was pictured eating a hotdog with a knife and fork - presumably in a bid to avoid another episode of Sarnie-gate.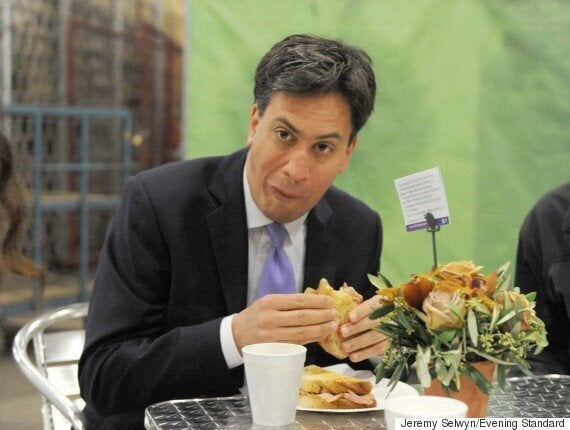 Ed Miliband's infamous 'bacon sarnie' incident
The unfortunate haggis photo has already started doing the rounds on social media.
Lucas Jones tweeted: "David Cameron succumbs to upstaging Ed Miliband in the breakfast eating unfortunate photo stakes."
Cameron is today conducting a whirlwind tour of the UK, visiting Scotland, Northern Ireland, Wales and England in the same day.
After beginning the day with his ill-fated breakfast, the PM was then set to travel to Northern Ireland, Wales and England.