In a sight which will chill the blood of anyone familiar with Game of Thrones, David Cameron was today caught on camera reaching for a crossbow on the set of the hit television series.
Cameron was given a tour of the Belfast studios where GoT has been filmed since 2010.
He looked especially gleeful as he reached for a crossbow - tyrannical King Joffrey's weapon of choice.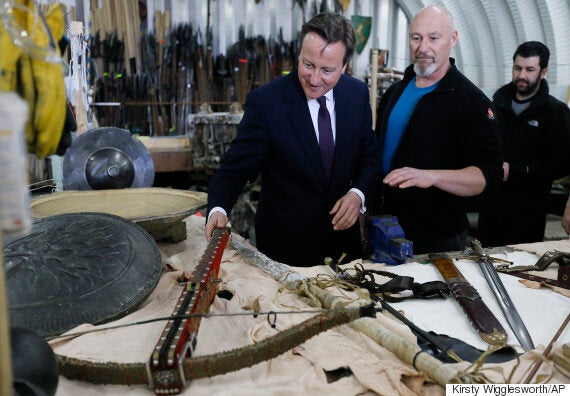 David Cameron channels his inner Joffrey at the Game of Thrones set
GoT's most hated character was regularly seen torturing and killing his victims or else ordering their executions in the vilest ways possible.
Although we suspect he may have been tempted, Cameron stopped short of wielding a prop sword.
His wife Samantha - perhaps somewhat concerned by her husband's actions - gravitated towards a shield.
Cameron could also be seen exploring the snowy scenes at The Wall and admiring armour in the prop department.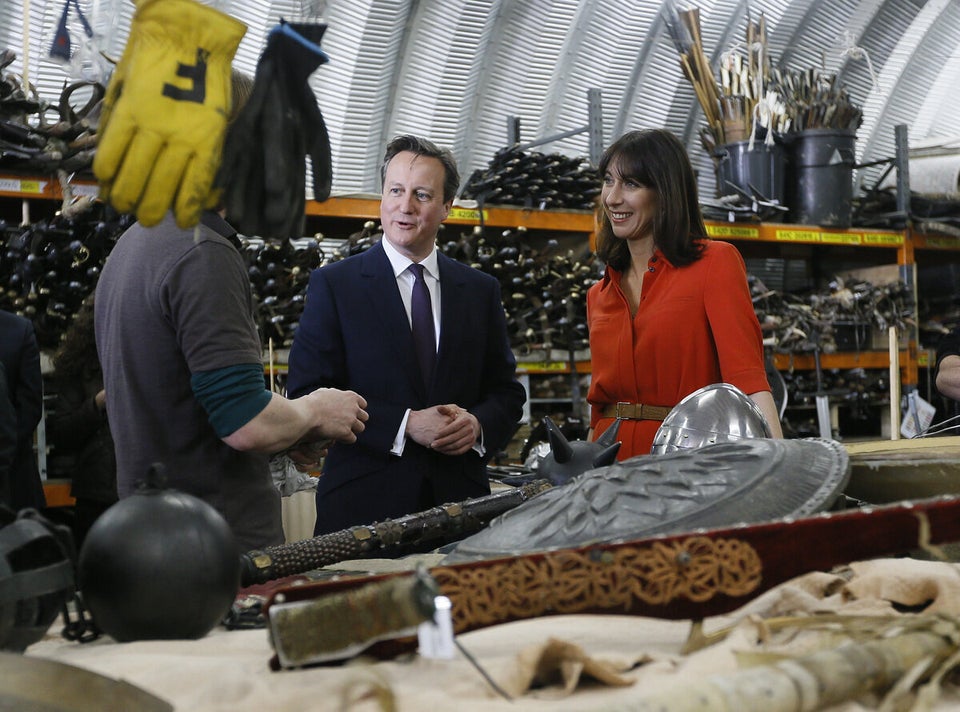 Cameron Plays The Game Of Thrones
The Tory leader has previously confessed that his favourite character was the ill-fated Ned Stark.
The couple were also shown the set of the the Great Sept of Baelor, where many of GoT's most dramatic scenes were filmed.
Cameron is today conducting a whirlwind tour of the UK, visiting Scotland, Northern Ireland, Wales and England in the same day.
Popular in the Community