Bored? Fed up with Ukip? Amuse yourself by printing out our word search game - it's fun for all the family*!
*apart from breastfeeding sluts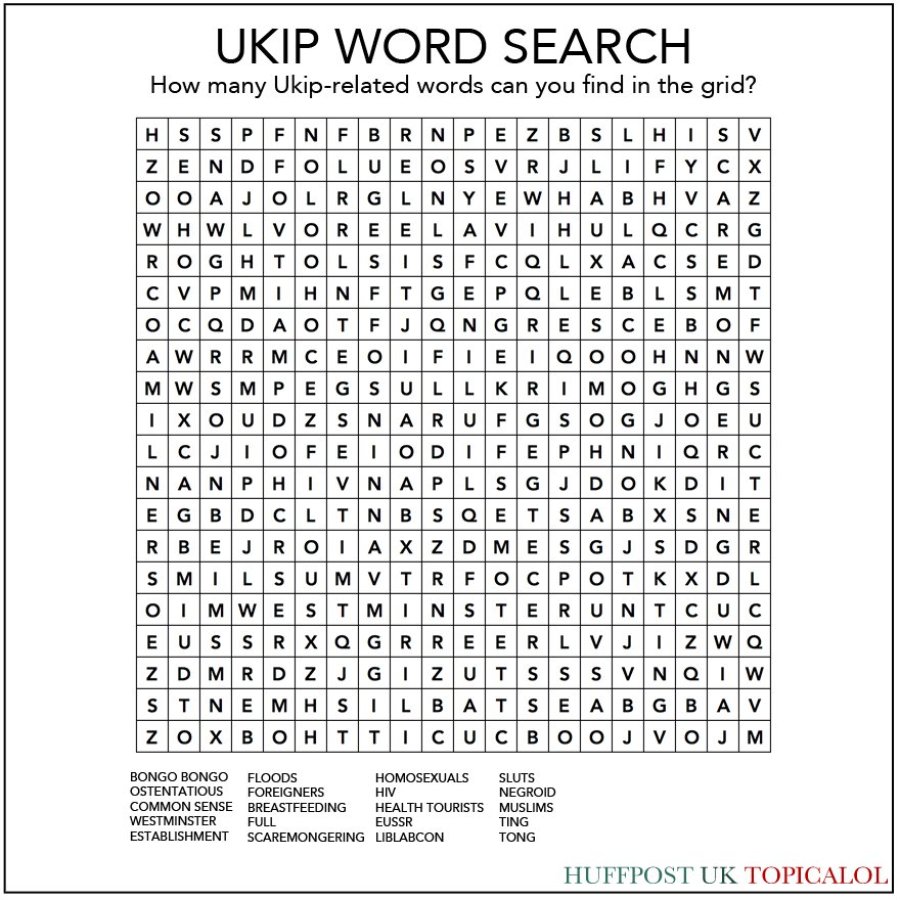 (Created for HuffPost UK Comedy by Jason Spacey, David Schneider, Handface and David Beresford)
SEE ALSO: QUIZ: Real Reason A UKIP Member Was Suspended, Or Thing We Just Made Up?