Flicking through a copy of her local paper, Helen Dunn never could have imagined that she'd see a familiar face staring back at her.
But that's exactly what happened when she opened a copy of the Sunday Mercury to find a picture of herself from 1955 nestled in among the pages. The blast from the past showed Dunn posing topless on the front cover of Span Magazine.
The 78-year-old from Stourbridge, West Midlands had modelled as a teenager back in the fifties to help pay the bills. One of the jobs included a stint on the cover of Span Magazine (the lad's mag of yesteryear) when she was 17.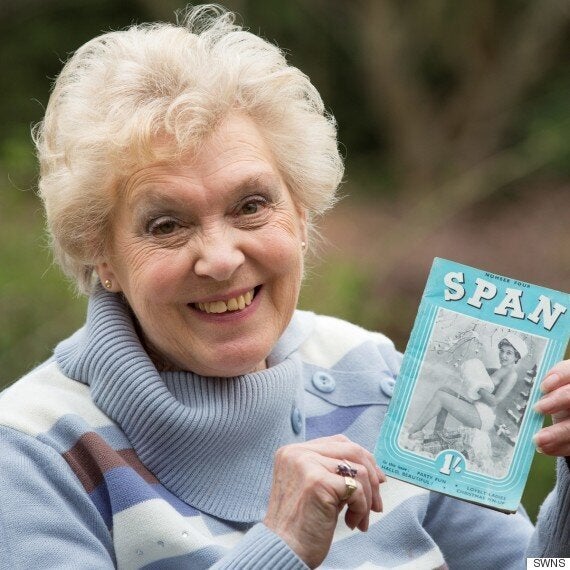 When asked how she came across the raunchy vintage snap, Dunn revealed: "My friend always picks up a copy of the Sunday Mercury for me, and I was flicking through it last month, and I just could not believe my eyes.
"I started screaming 'that's me, that's me'."
"There was a picture of me from Span magazine in 1955 relating to a story about a man who is selling lots of these old magazines now. I had almost forgotten all about the picture, but I think it's great," she added.
Helen is pictured on the front of issue four, in a snowy winter scene, wearing just a hat and some white knickers, using a large woolly hand muff to cover her breasts.
"I can still remember the photo shoot, the photographer was a gentleman, a very nice man," she said. "There was nothing iffy about him at all."
And the thrifty Gran added that she was constantly making her own outfits for the shoots, and even her own props: "I always made my own outfits, even the umbrellas. The picture was originally for a Christmas calendar."
The grandmother-of-two attended photo shoots for about a year, under the pseudonym Sherry Morris.
During that time she was courting her boyfriend (and now husband) Alan who later went on to play football for Manchester United and Aston Villa.
Alan, who was in the RAF when Dunn began modelling, was regularly teased by his mates for his wife's racy shoots.
The couple married in 1957 and Dunn then went on to work at a doctor's surgery as a receptionist for 27 years near to where they lived in Kinver, Staffordshire.
She had kept the cuttings from her days as a model, but it still took the mother-of-two by complete surprise when the familiar magazine cover resurfaced in her local Sunday newspaper.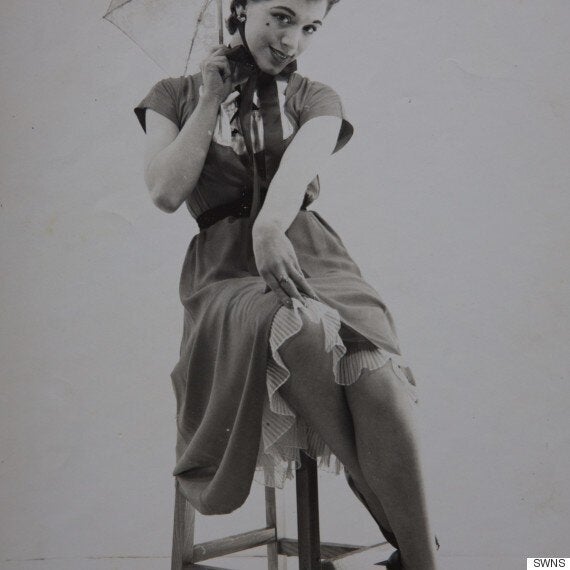 While some parents might've been concerned by their daughter attending the raunchy photoshoots, Dunn insists that her parents were perfectly fine with it.
"The money was very, very good. Two pounds an hour and the shoots usually took two hours. And it was very good for my parents because I gave it straight to them," she said.
"Dad was a miner and I can remember him coming home with a £5 note. That was his wages."
And despite her husband's aversion to his wife's time in front of the camera, Dunn is proud of her brief modelling career.
"Back in the day, I wasn't bad looking and didn't have a bad figure," she said. "I chose the name Sherry Morris because my great-great gran was a Morris. And Sherry sounded so glamorous.
"I really enjoyed it. It was like a whim that kind of took off for about a year or 18 months."
And now she hopes it'll give other older women a boost: "I want elderly women to see it now and think 'ah well, there's life in the old dog yet'. Hopefully it will give them a lift."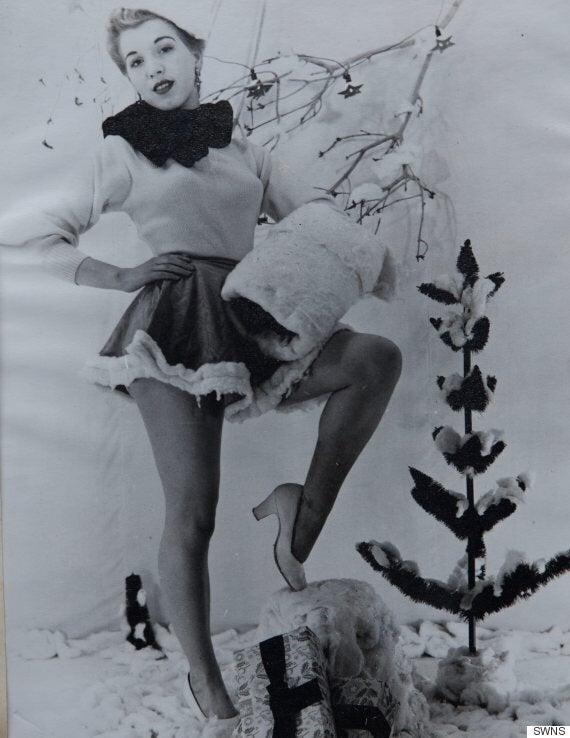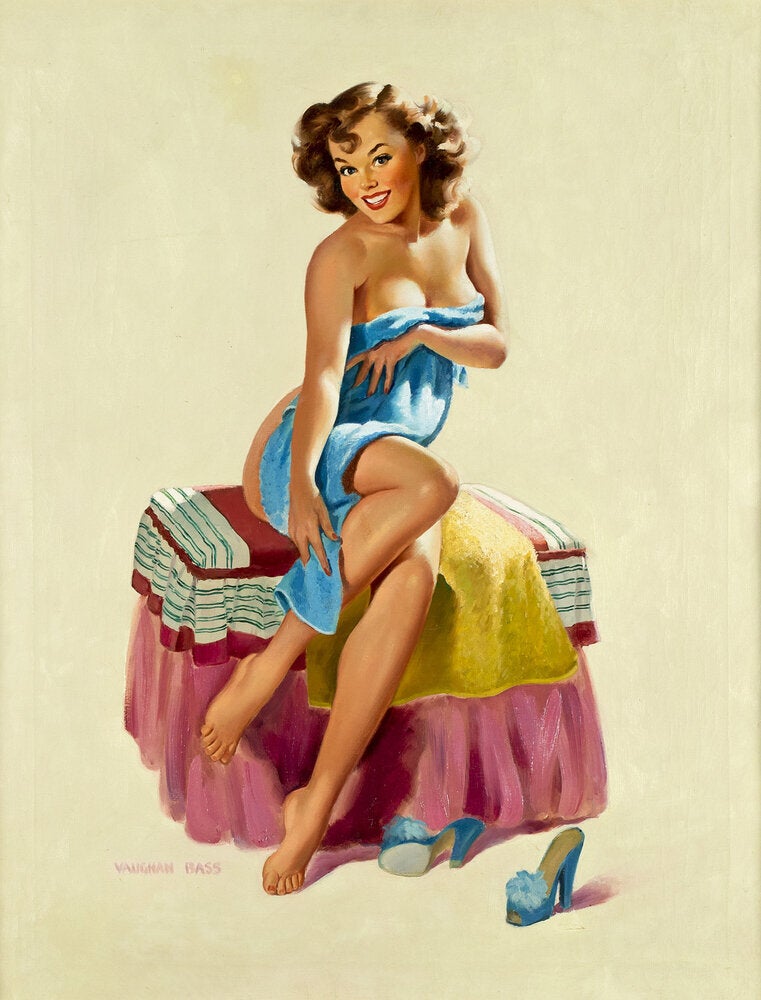 Pin-ups