Dad Brian Batey is urging people to put on some blue nail varnish during Autism Awareness month and send him photos of their manicures and pedicures for his Paint 'em Blue Facebook page.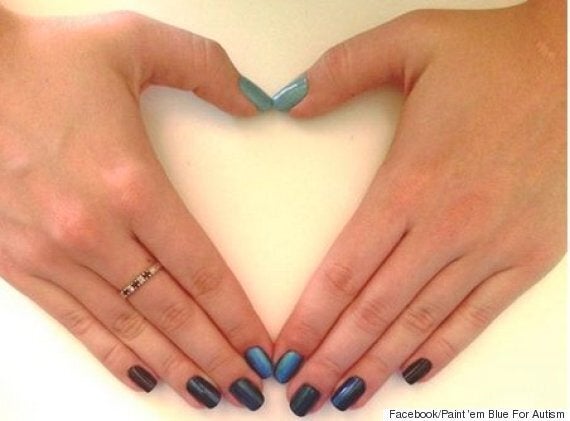 "To all the people sending pictures, I'd like to say thank you," Batey, 48, a senior software developer from Louisiana, US, tells HuffPost UK Lifestyle.
"You are helping me change the world for autistic people and those who love them just a little at a time."
Batey was diagnosed as being "in the Asperger's range" on the autism spectrum two years ago and his 18-year-old son, Nathan, has Asperger's syndrome.
He was inspired to set up his Paint 'em Blue Facebook page three years ago after being moved by a gesture from a friend.
"A friend painted her nails and her little girls nails blue in honor of our son for Autism Awareness Month," Batey explains.
"It made me wonder how many more I could get to do it.
"We got 38 photos the first year. The second year, I issued a challenge that if I got 100, I would get an Autism Awareness tattoo. I had "no ink" at the time. I got 312!
"I hope for 1,000 this year, but am not really tied to that number. Every participant gets the message that much further."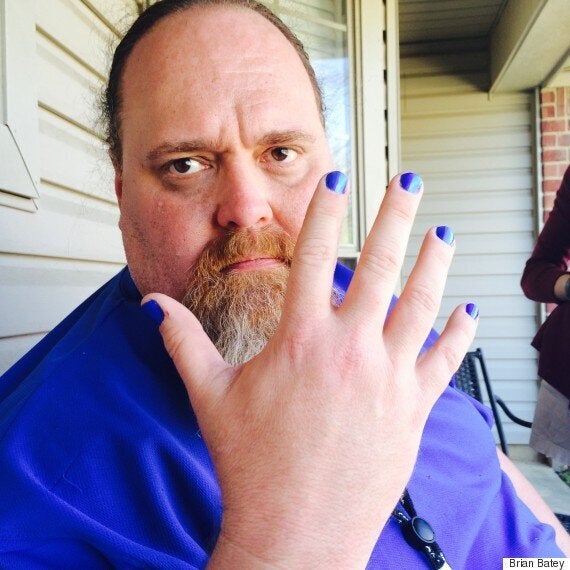 For Batey, growing up without a diagnosis was difficult, but he believes his son fared better, thanks to an increased awareness of autism.
"Nathan's life has been mush easier than mine," he says. "Many people see him for who he is, not 'what he lacks'.
"They see him as a full, valid, valuable person who is worthy of respect and is worth getting to know."
Batey hopes that awareness raising campaigns such as his, will continue to improve the lives of people with autism.
"Awareness is step one. Acceptance is the goal," he explains. "The people I mentioned previously have moved from awareness to acceptance.
"Acceptance focuses on the strengths and the beauty of autistic people and finds ways to integrate them into society."
As Batey has written on his Facebook page: "It takes a whole lot of drops to make an ocean of blue." So if you would like to paint 'em blue for autism, email a photo of your hands and/or feet to paintemblueforautism@gmail.com.
Here are some of the beautiful photos Batey has already received: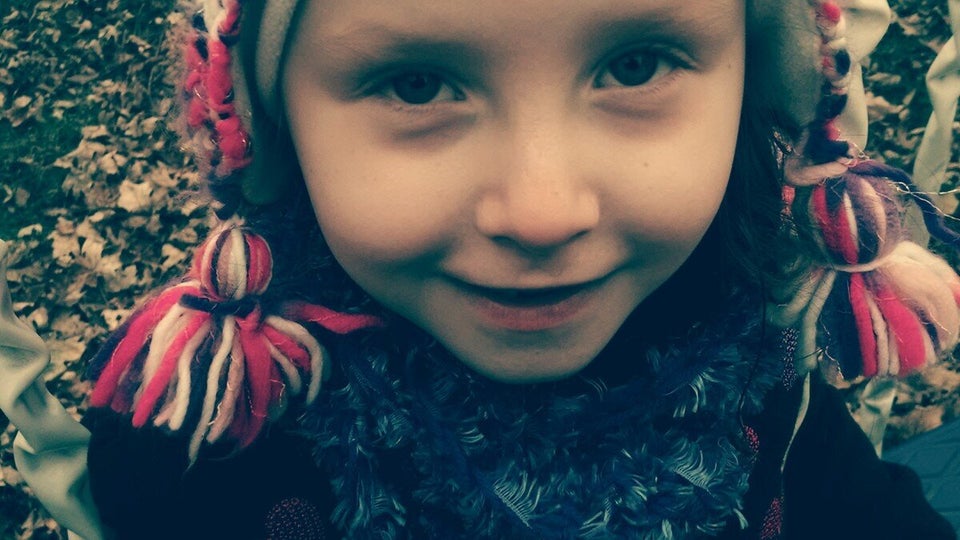 What Autism Means