Carol Vorderman looks like she's been taking style pointers from all-American girl Jessica Simpson, judging by her latest look.
The 54-year-old took to Twitter to share a pic of her rocking long blonde tresses, a glowing tan and a retro pair of sunglasses.
The former 'Loose Woman' should be fitting in nicely in sunny Florida, where she's currently enjoying a break and taking flying lessons.
Posing with one hand on her hip in the snap, the 'Countdown' star looks fantastic in a figure-hugging denim dress.
She captioned the piccie: "Have been enjoying a bit of Florida hospitality...Great meeting at @MiamiDolphins... New friends x"
And Carol's new look went down well with fans of the star, with one tweeting: "Bloody hell you look about 30!"
Another added: "Well hello blonde bombshell".
But it was all too much for one fan, who tweeted: "My god. I had to sit down and place a wet flannel over my face. Can you get any better?"
Carol also shared a snap taken during one of her flying lessons, tweeting: "Been at Flying School .... View from my classroom window #LivingMyDream x"
Carol - who was granted her flying license in December last year - plans to recreate the route flown by aviation pioneer Amelia Earhart by flying solo around the world later this year.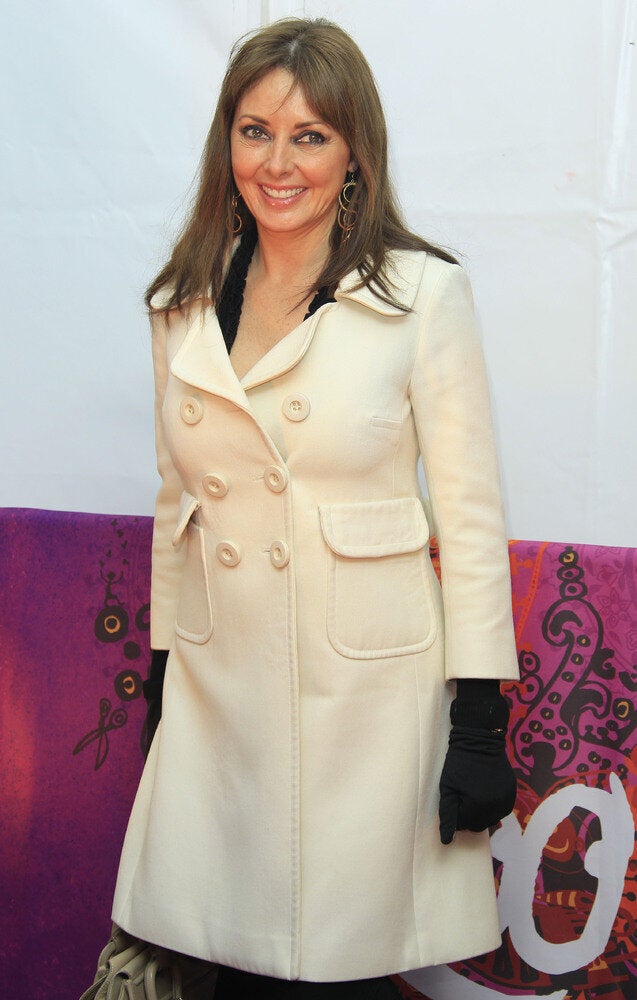 Carol Vorderman