Can you smell what The Rock is cooking? A lot of cod, apparently.
Of the 5kg he consumes every 24 hours, 1kg is cod. Here's his daily meal plan: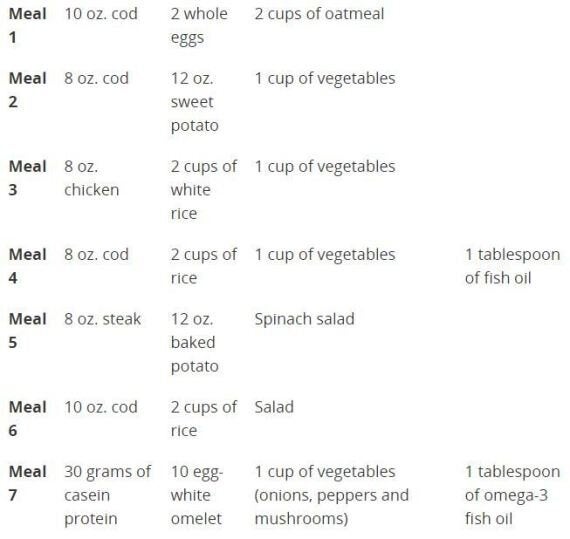 The Rock's supremely sculpted body is the work of muscle conditioning mastermind and pro-bodybuilder George Farah, who has the actor up at 4am every morning for a cardio workout, followed by Meal 1 and 90 minutes of weightlifting.
According to Fivethirtyeight, his meal plan constitutes 5kg of food every day, and about 370kg of cod every year. That's the fillets of 528 full-grown fish.
All in all, the meal plan equates to 5,165 calories per day, more than twice the average recommended amount for a man his age.