Forecasters believe there is a good chance that the peak of 20.7C (69F) recorded in Aberdeenshire on Easter Sunday will be beaten on Friday.
However, the mercury is set to fall back to more seasonable levels over the weekend, while rain is also possible. Time to do nothing but this
Met Office meteorologist Craig Snell said today will see the mild conditions experienced in most areas over recent days continue, with temperatures at around 19C (66F) or 20C (68F).
He added: "On Friday temperatures will be a little bit higher with highs possibly reaching 21 and if you do see 21 that will mean it is the warmest day of the year so far."
On current forecasts it could mean Britain is warmer than holiday destinations such as Ibiza and Crete as well as Barcelona and Rome.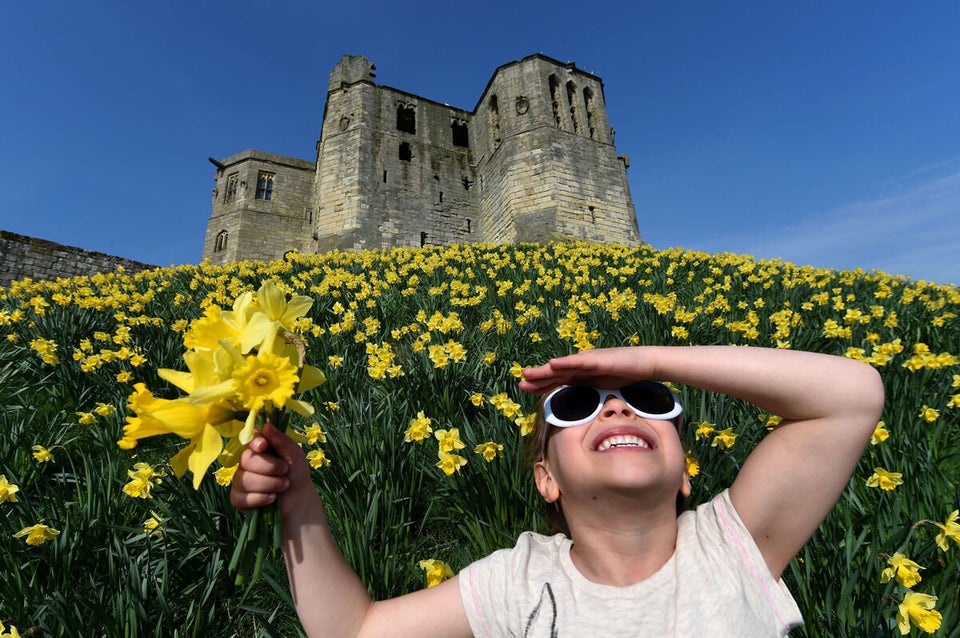 Spring Weather 9th April
But on Friday night fresher air will arrive across the country and on Saturday most parts will be cooler, with temperatures around 10C (50F) or 11C (52F) in the north and around 14C (57F) or 15C (59F) further south.
Snell said this was likely to be followed by "unsettled" conditions across the country on Sunday, with outbreaks of rain possible.
He said: "It is pretty normal for April to see some warmer weather followed by some colder weather."
While the pollen levels are moderate for much of the south of England and low for the rest of the UK according to the Met Office, doctors have reported seeing hay-fever sufferers experiencing symptoms.
Andrew Williams, nurse consultant at Homerton Hospital, east London, told the Daily Express: "People have already been coming in with symptoms triggered by the London plane trees.
"Now we are seeing high birch pollen levels, a lot of sufferers are presenting slightly earlier than usual as the problem gets worse."