Nick Grimshaw's 'Call Or Delete' Radio 1 feature has provided us with some golden moments over the year, but we reckon this could be one of the best yet.
How did she take it? Well…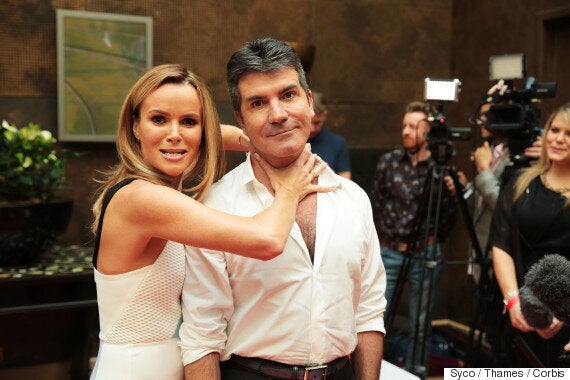 The snap pretty much explains Amanda's reaction
Despite attempting to show some restraint and respect for Si - whose role as a 'BGT' producer means he's also her boss - Amanda couldn't help giving him a piece of her mind.
Unsurprisingly, his suggestion that during her nights off, Amanda could watch the show, and take notes for him, didn't go down too well either - though she did manage a cackle when Si revealed his plan to replace David Walliams .
The new series of 'BGT' kicks off this weekend, and yesterday evening, Si, Amanda and Alesha Dixon attended the official launch, however as expected, David was not present.
During a Q&A, Amanda mentioned the prank, which was yet to be aired, laughing and stating: "I have to say I felt really bitter about Cheryl. And she knew nothing about it."
Watch Si prank Amanda in the video above…