His horse Shutthefrontdoor is expected to be the best-backed horse in recent Aintree history on a day when bookies predict a staggering £150 million will be bet on the Grand National alone.
It is the biggest weekend of the entire betting year with the Masters competition in America, Manchester Derby, Chinese Grand Prix and the Boat Race in London all contributing to a £200 million betting frenzy, but the bookies are sweating over just one man.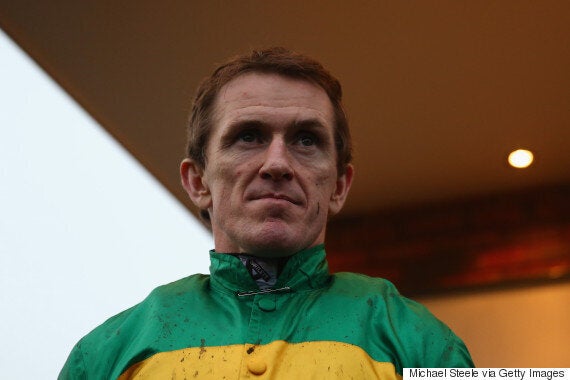 The champion jockey will ride Shutthefrontdoor
David Williams of Ladbrokes said: "A win for McCoy is our nightmare scenario.
"Shutthefrontdoor could easily be the best backed horse we've ever known in the Grand National. We're scared even to think about it.
"More often than not Aintree throws up a host of stories but this year there's only one show in town. The entire race revolves around one man and one horse.
"We reckon it will cost the industry £30 million if McCoy wins but that could be conservative.
"If the nationwide gamble unfolds, the liabilities could go through the roof. The total cost could be disastrous."
The annual race, now its 168th year, is famed for its unpredictable nature with 39 horses competing at 4.15pm.
But the race has not been without controversy and this year supporters of national campaign group Animal Aid led a protest against it.
Campaigners scaled the 4th plinth in London's Trafalgar Square to wrap Gift Horse, by Hans Haacke, in a banner that reads: "Horse Racing: You bet, they die."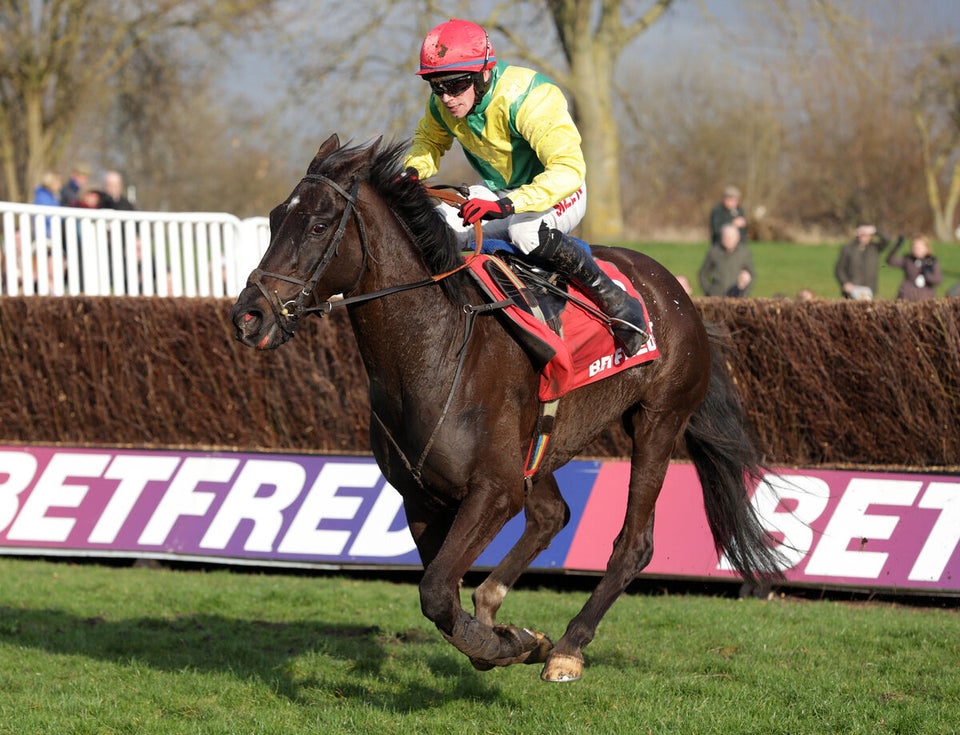 Grand National Winners - real or fake?
It aims to draw attention to the dangers faced by race horses, claiming 40 horses have died at the three-day Grand National meeting since 2000.
Bookies William Hill said they were taking £10,000 of bets a minute for AP McCoy's Shutthefrontdoor since releasing odds of 10/1 this morning.
Its next best bets are River Choice at 200/1, Oscar Time at 33/1, Balthazar King at 12/1 and Rocky Creek at 10/1.
However, its biggest liability will be £1,000 each way bets on Corrin Wood at 100/1, which would set it back to the tune of £125,000.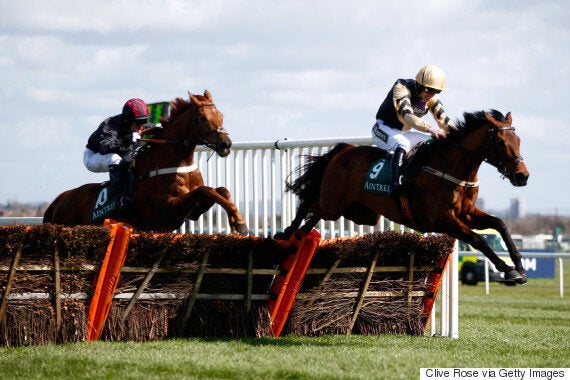 Related