The Apple Watch went up for pre-order today and already delivery times are stretching well into the summer.
All models of the Apple Watch are now showing a dispatch in June with some news sites reporting that the company's first smart watch hit this delivery time in just six hours.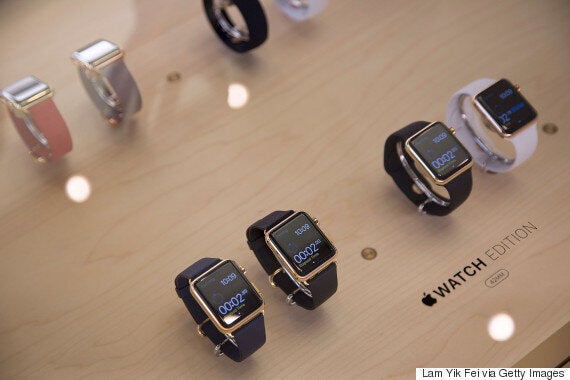 If you got there early then you might have been able to secure either a Watch Sport or Watch before June. The Apple Watch Edition however, had a listed delivery date of July-August from the outset, hinting at the complexity that goes into making Apple's most exclusive smart watch.
Starting at £8,000, the Apple Watch Edition uses a special gold alloy which Apple claims is twice as hard as standard gold and comes with a sapphire crystal display.
If you wanted the Yellow Gold Apple Watch Edition with Leather Buckle then you'd be looking at spending £13,500 while Apple Care+ for the Apple Watch Edition is £1,500.
Thankfully this isn't the only smart watch that Apple makes with the Apple Watch Sport range starting at £299.