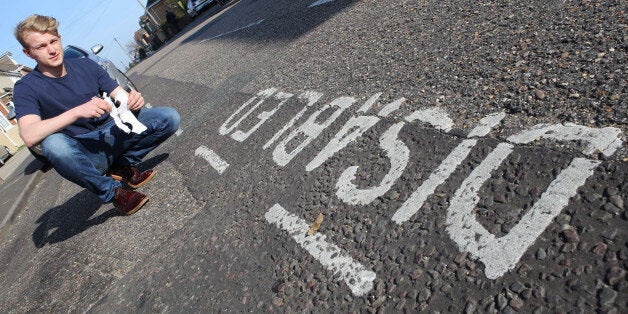 Good Samaritan and Bournemouth University student Drew Hollinshead has been left outraged after being given a parking ticket for stopping in a disabled spot.
He tore the £70 ticket apart in a rage but later went to retrieve it for a photo op with the local paper.
"I went back to my car and there was a parking officer who was giving me a ticket. He must have seen what was happening and that I was helping the old lady.
"I asked him why he was still giving me the ticket and he said: 'It gives me no great satisfaction to give you this ticket.'
"Any normal person would have turned a blind eye when they saw why I had stopped as I just got out, helped this old lady to get up and went back to my car."
A local council spokesperson declined to comment on the matter, but they later released a statement saying: "Bournemouth Borough Council strongly disputes Mr Hollinshead version of events following an incident in Wycliffe Road after which the parking attendant was left distressed and shaken up.
"Our attendant's statement notes that Mr Hollinshead approached the attendant several times after the ticket was issued and used very aggressive and abusive language in a personal attack directly on the warden. The attendant's log also states that Mr Hollinshead physically threatened and assaulted the member of staff, advising him that he would "have an accident" and records that Mr Hollinshead pushed our staff member towards the road.
"The log states that the attendant then alerted nearby police resulting in a PCSO warning Mr Hollinshead about his abusive language and supporting our staff member in his actions. Mr Hollinshead then left the scene.
"The attendant's log records a third approach by Mr Hollinshead, during which he stated he was parking in the disabled bay because he had gone to the aid of an elderly lady and that he was only gone for two minutes. The attendant has recorded that he then pointed out that it takes five minutes to issue a PCN. This was the first time it is recorded that Mr Hollinshead raised the issue of assisting another person and the incident with the elderly person was not witnessed by the traffic attendant. The log concludes that Mr Hollinshead then drove off whilst on the phone."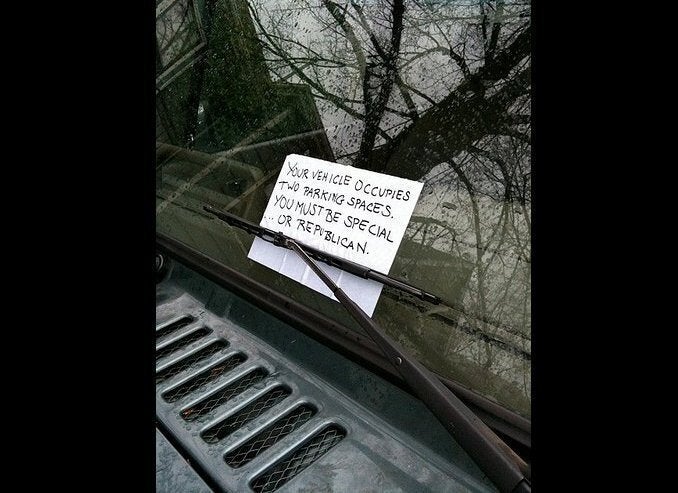 Funniest Bad Parking Notes