It was always going to be a greeting filled with overwhelming emotion.
But when this soldier returned home and decided to surprise his parents at an ice hockey match, their reunion didn't quite go as planned.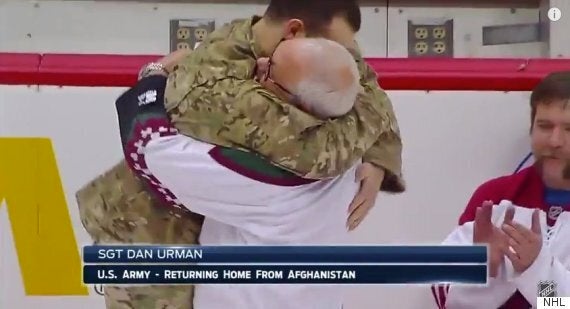 Devoted hockey fans, Eitan and Ronit Urman, were invited to participate in the ceremonial puck drop at a match between the Coyotes and Anaheim Ducks in Arizona, US.
Little did they know that their son, Sergeant Dan Urman, had returned home from Afghanistan to deliver the puck.
As Sgt Urman bounded up to his father to embrace him, the pair were bowled over by emotion.
So much so, that they forgot they were on ice...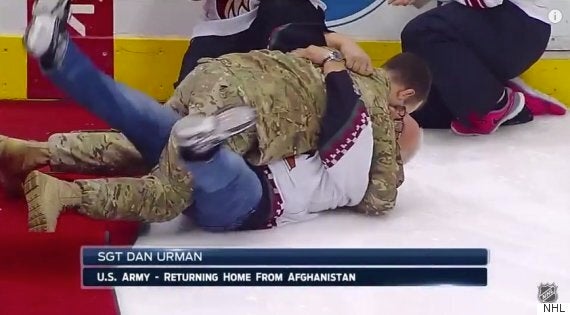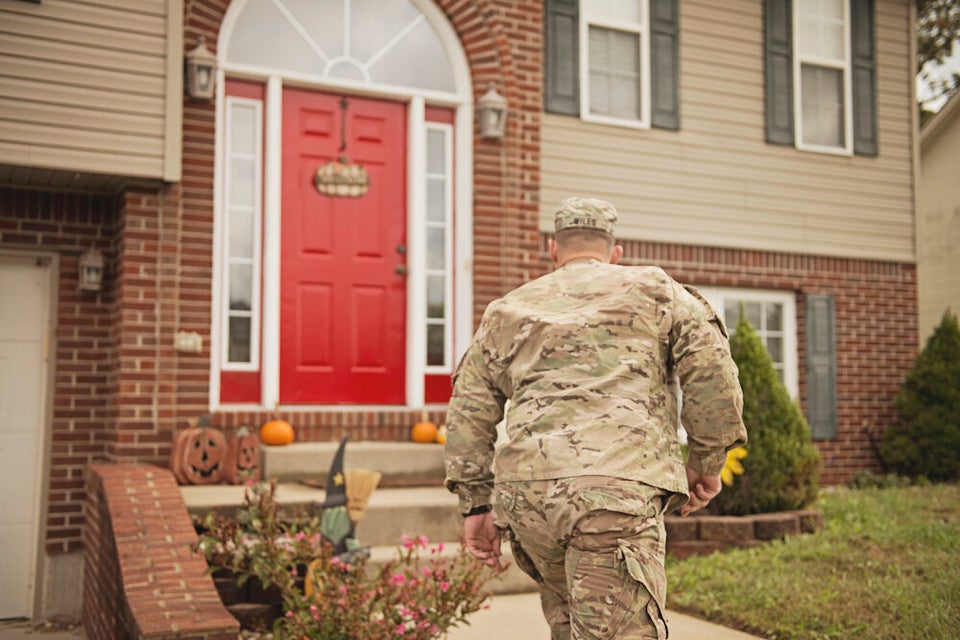 Surprise Military Reunion