David Cameron was serenaded on Monday's general election campaign trail by a ukulele player singing "f**k off back to Eton".
Now the musician, Robin Grey, has followed up the performance by posting a full version of his song to YouTube, this time featuring some sweary hand gestures from his grandmother.
"Hello David Cameron," he tells the camera. "You didn't hear the rest of the song I sang you today. I thought I would record it now with my nan. She is going to do some improvised dance moves."
The main dance move performed by nan appears to be sticking two, or rather four, fingers up at the prime minister.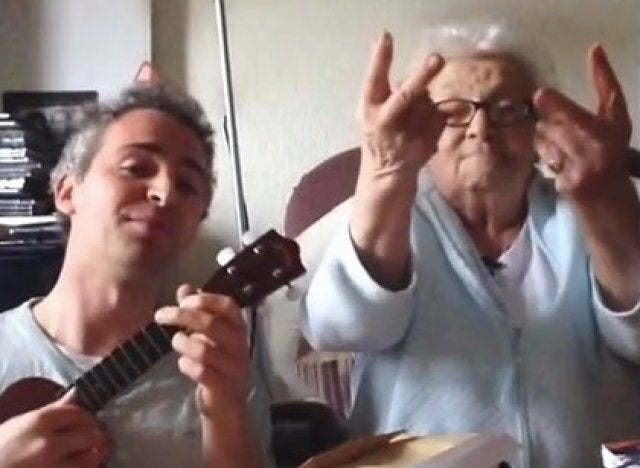 Grey says of his song: "Sorry to be so crass, not my lyrical highlight but it came from the heart in the moment."
The full lyrics include the lines:
Close tax breaks for the corporations and super rich.

Renationalise the railways, water/energy companies.

Stop subsiding large land owners with public money via the Common Agricultural Policy

Make sure everyone gets the chance to sing and play music at school.

Scrap bedroom tax and introduce land value tax.

...and f**k off back to Eton.