Madonna made a surprise appearance during Drake's set at the Coachella festival - and even planted a smacker on his lips during her performance.
Fans were then delighted when she put in an appearance, breaking up his set to perform her 1994 hit 'Human Nature'.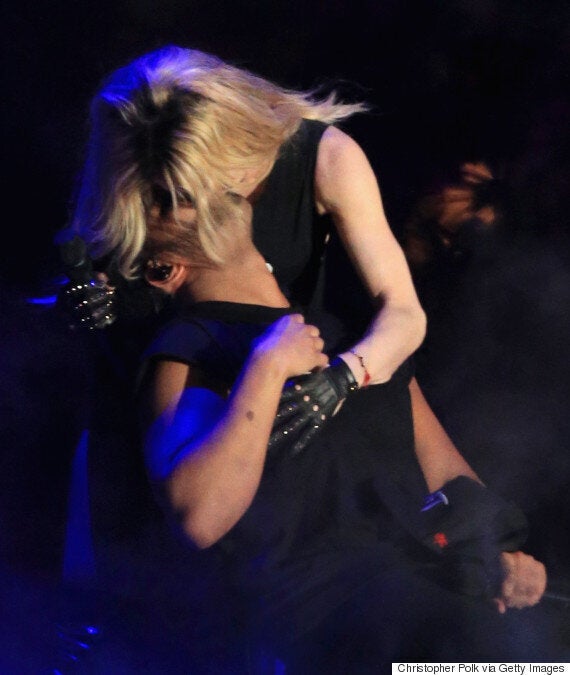 Madonna and Drake on stage at Coachella
To echo the song's frank and unapologetic lyrics about her sexuality, Madonna then shocked the crowd by giving Drake a lengthy snog as they performed.
However, he didn't exactly look thrilled to have been on the receiving end of one of Madonna's passionate kisses.
Oh dear. Never mind, Drake, at least you're in good company with Britney Spears...
While on the show, she also delivered an energetic performance of 'Bitch I'm Madonna', a Nicki Minaj collaboration which appears on her latest album, 'Rebel Heart'.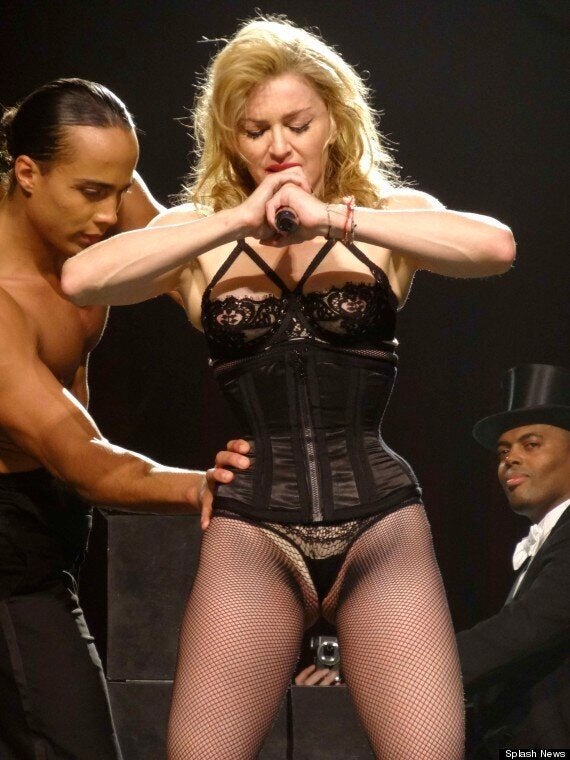 Madonna: Growing Old Disgracefully