As the NHS tries to crack down on so-called health tourism, the public has been left utterly confused about about proposals which could see patients being made to show their passports to access treatment.
Under the new rules, those attending outpatient clinics and A&E wards will be required to fill in forms about their residence and nationality, as well as submitting passport information.
But if social media is anything to go by, no one really seems to understand how the new system would work.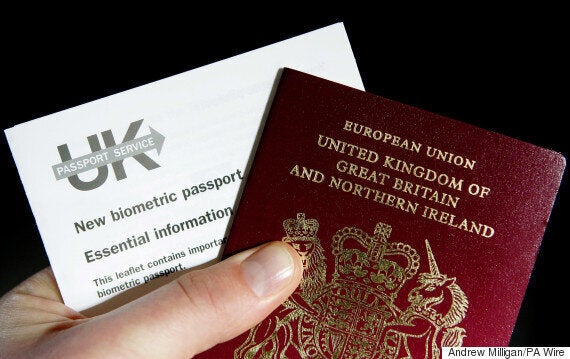 Everyone seems to be getting pretty confused over the new proposals
User @Stellar190 tweeted: "Wait, you have to show your passport to receive NHS treatment now? What if you don't have one, like me? Can anyone clarify?"
Jill Rowan added: "Only rich people would assume everyone has a passport. My mother doesn't have one & will never go abroad now. She's not the only one!"
Morin Okenla said: "Department of health or #NHS, please tell us how hospital staff will ask for the passport of an A & E accident victim or a woman in labour?"
Bina Messenger added: "Who carries their passport around with them 24/7? #Daftidea."
It is estimated that around 20% of Britons do not own a passport, leading to the confusion above.
But apparently in this case they would be able to provide a driving license, bank statement or similar bill.
Documents could also be provided at a later date.
Those who are not eligible for free treatment would be billed for the costs of their care.
According to the BBC, costs could range from around £1,860 for cataract surgery to about £8,570 for a hip replacement.
Other social media users also identified potential problems with the proposed system.
Lynee Gee tweeted: "Before you support this idea…remember a passport costs £72.50."
Dai Davies said: "I work in the NHS. I don't need to see your passport because I will treat on need alone because anything else would be inhumane and cruel."
User @Denambrose said: "But can't passports be faked these days?"
Although some did support the idea.
Dean Burnett tweeted: "The NHS should require showing a passport. Any UK people with passports mean to leave the country, so are traitors who don't deserve health!"
Madison Montgomery said: "Totally for this 'show your passport to use the nhs' idea, if it stops waiting time and improved the care then yes. Can't fund others."
Andrew Bridgen, the Tory MP for North West Leicestershire in the last Parliament, told the Daily Mail: "This is not the International Health Service, it's the National Health Service.
"Non-UK nationals seeking medical attention should pay for their treatment.
"The NHS is funded by UK taxpayers for UK citizens and if any of us went to any of these countries we'd certainly be paying if we needed to be treated."