James Corden hasn't been short on A-list helpers since launching his US talk show 'The Late, Late Show', and he's roped in Jennifer Hudson to star in his latest skit.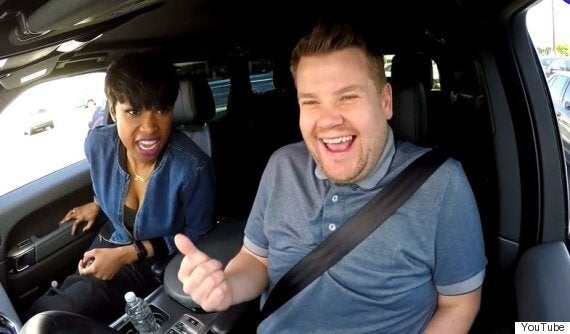 Obviously, when James turned on the radio for a sing-song, a series of Jennifer's hits played but the 'Dreamgirls' star also proved she isn't afraid of a little improv, and happily sang her order when the duo stopped at a drive-thru.
James's show has been a huge hit with critics in the US, and millions of fans worldwide, who've been able to see plenty of his funniest moments online.
Watch his carpool karaoke with Jennifer - and yes, that 'Dreamgirls' song gets belted out - above…
Popular in the Community