Kelly Brook has a new boyfriend, everyone, and she REALLY wants everyone to know about it.
In what can only be described as all the proof we need that her on-off-on-off-maybe-on-definitely-off-possibly-back-on-again relationship with David McIntosh is over, Kelly has shared a string of pictures on her Instagram page, cosying up to her new man.
The lucky guy in question is French model Jeremy Parisi, who she first hinted she was dating via a pic on Instagram.
Because we are incredibly cultured individuals here at HuffPost UK Entertainment, and we have Google translate readily at our disposal, we can tell you that the translation of that caption is: "With my guy in Paris."
As if that wasn't proof enough, a quick glance over at his page brings up this selfie, which shows the two of them kissing in the sunshine.
The new couple also posed for a photo outside the Notre Dame cathedral, where Kelly joked that she had "found Quasimodo".
After some thorough research (translation: Instagram stalking) we can tell you for definite that Jeremy is far from Quasimodo, though, and is actually a lot easier on the eye than the fictional bell-ringer.
Kelly has previously dated rugby players Thom Evans and Danny Cipriani, and last year announced that she was engaged to David McIntosh, a fitness model and former star of 'Gladiators'.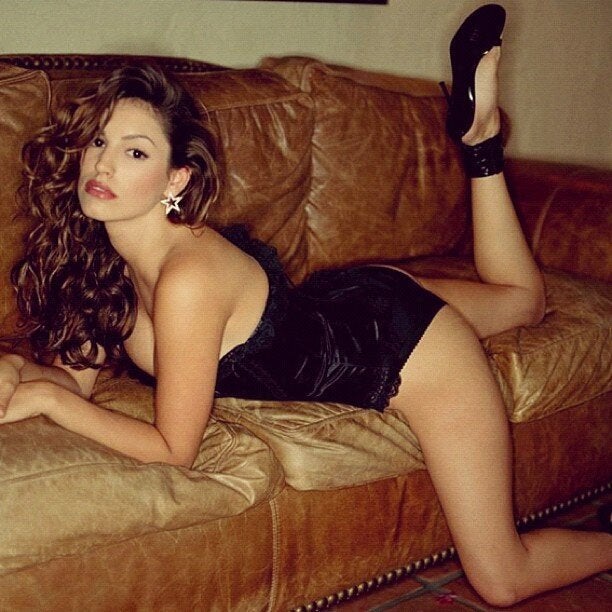 Kelly Brook: Her 100 Sexiest Pics