A 74-year-old woman has been hospitalised after being accidentally shot by her son-in-law as he took aim at an armadillo.
The unlikely scene unfolded in Lee County, Georgia, with Lee McElroy, 54, attempting to shoot the animal with a 9mm pistol on Sunday night, WALB.com reports.
McElroy accomplished his mission of killing the armadillo, but nearly doubled his tally when the bullet ricocheted off the animal, hit a fence and flew into the back door of his mother-in-law's mobile home – entering the recliner she was sitting in and coming to rest in her back.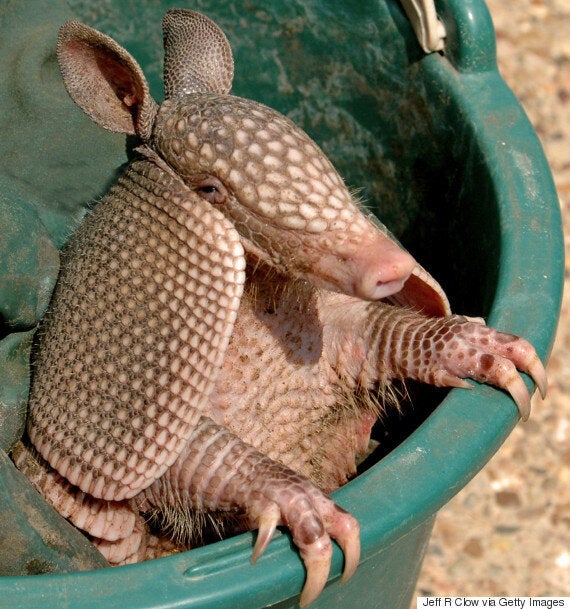 Sadly the armadillo came to an untimely end (file picture)
Fortunately, Carol Johnson was not severely injured, KPTV reveals.
James Morgan, Dougherty County Extension Coordinator, told the channel the authorities recommend shooting armadillos or using traps to capture them.
He said: "At first I ask if they live in the city or county, because shooting is an effective way of getting rid of them. However, you have to be safe when you do that."
Investigator Bill Smith with the Lee County Sheriff's Office added: "I really think that if they're to shoot at varmints and whatnot, maybe use a shotgun… with a spread pattern with a lot less range."
Related