Pink is well-known as one of the most outspoken pop stars in the world, so it comes as no great surprise to learn that she shut down a discussion on Twitter about her weight like a true boss.
The 'So What' singer was photographed with her husband Carey Hart at a cancer benefit over the weekend, although attention was quickly drawn to her body by some of her harsher critics on social media.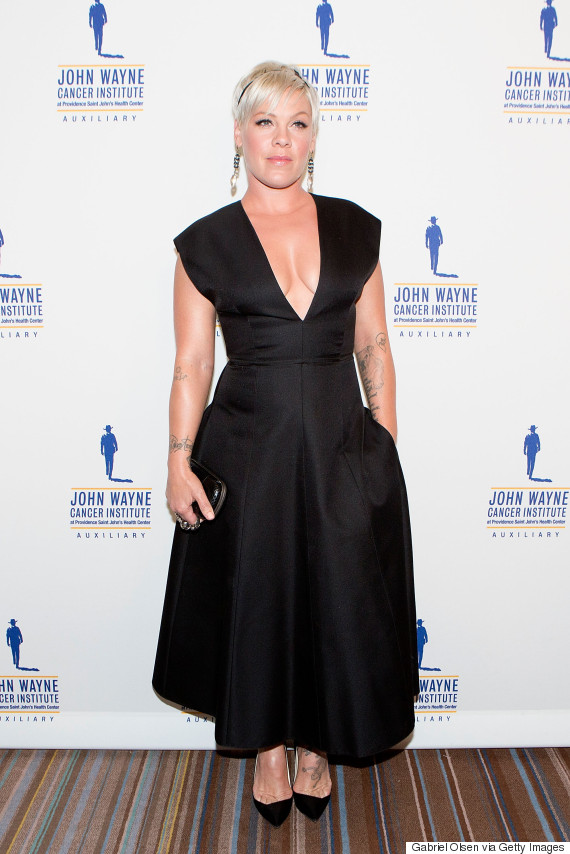 Pink
Responding to this on her Twitter page, Pink posted a lengthy statement, insisting that despite the negative criticism she "felt very pretty" at the event, adding: "In fact, I feel beautiful.
"So, my good and concerned peoples, please don't worry about me… I'm not worried about you either."
April 13, 2015
Following this, she also tweeted a photo in the same dress next to her daughter, Willow, with an adorable story about how she puts her "squishy" stomach down to the fact that she's "happy" now.
Willow said to me the other day whilst grabbing my belly-"mama-why r u so squishy?"And I said.."b/cuz I'm happy baby" pic.twitter.com/69wuVHg6QM

— P!nk (@Pink) April 13, 2015
Pink's response to the criticism of her appearance echoes similar comments recently made by Kelly Clarkson, who has been the victim of fat-shaming in recent times.
However, it doesn't sound like the 'American Idol' winner, who recently celebrated the release of her seventh studio album, 'Piece By Piece', is particularly losing sleep about the negativity thrown in her direction.
During an interview on 'Ellen' earlier this month, she joked: "I yoyo. So sometimes I'm more fit and I get into kickboxing hardcore. And then sometimes I don't and I'm like... I'd rather have wine."
Pop stars - more of this please!
LIKE US ON FACEBOOK | FOLLOW US ON TWITTER