Police are launching a crackdown on unwanted sexual behavior on London's public transport with a shocking new video.
The British Transport Police (BTP) found that 90% of such behaviour goes unreported and is now working to change that.
The video, created by the BTP, shows a woman being harrassed by a man on the Underground.
Throughout the video, viewers are repeatedly asked if they would report the behaviour, as the man's actions become increasingly more sexual.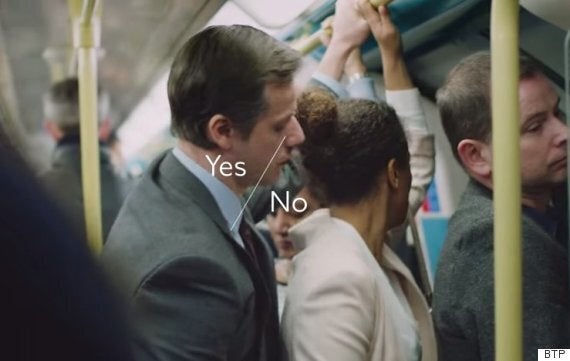 The shocking clip aims to encourage victims of unwanted sexual harassment to report it
The victim eventually runs off the train before reporting the incident by texting details to 61016.
The campaign's website reads: "You can report anything of a sexual nature, including rubbing, groping, masturbation, leering, sexual comments, indecent acts, or someone taking photos of you without your consent.
"You don't have to prove that it was a criminal offence or intentional to report it, we can investigate that for you.
"No incident is too small or trivial. Our officers are trained to deal with these sort of cases. We will treat you with respect and dignity. You will always be believed and you will always be taken seriously."
The campaign has already seen over 30% increase in both reporting of sexual offences and suspects caught.
The Report It To Stop It campaign follows on from the success of Project Guardian, launched in association with Transport for London (TfL), the Metropolitan Police and City of London Police.
Project Guardian aims to crack down on unwanted sexual behavior on public transport in the capital.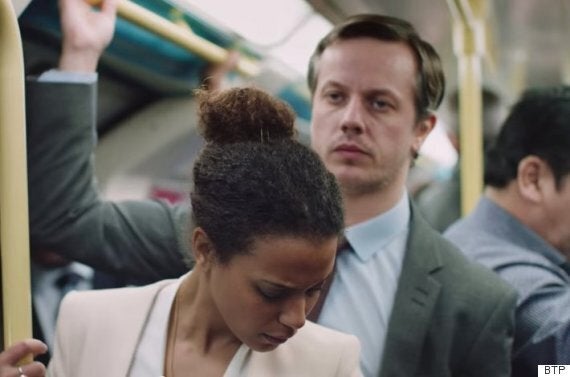 Report any incidents of unwanted sexual behavior on public transport by texting what happened, where and when to 61016 or calling 101.
Victims are not required to prove whether actions were criminal or intentional - police will take responsibility for investigating the offence.