One of the Queen's Guards was left feeling silly on Tuesday when he fell flat on his behind during the Changing Of The Guard.
The awkward moment was captured on camera as hordes of tourists gathered to watch the famous ceremony outside Buckingham Palace.
Luckily the guard's rifle had the safety switched on, as the fall caused him to drop it and hit his bearskin helmet on the side of his box.
They're never supposed to move or crack a smile, but we think the clumsy soldier's colleagues probably struggled not to laugh.
Top tip for any budding Queen's Guards - be wary of slippery manhole covers.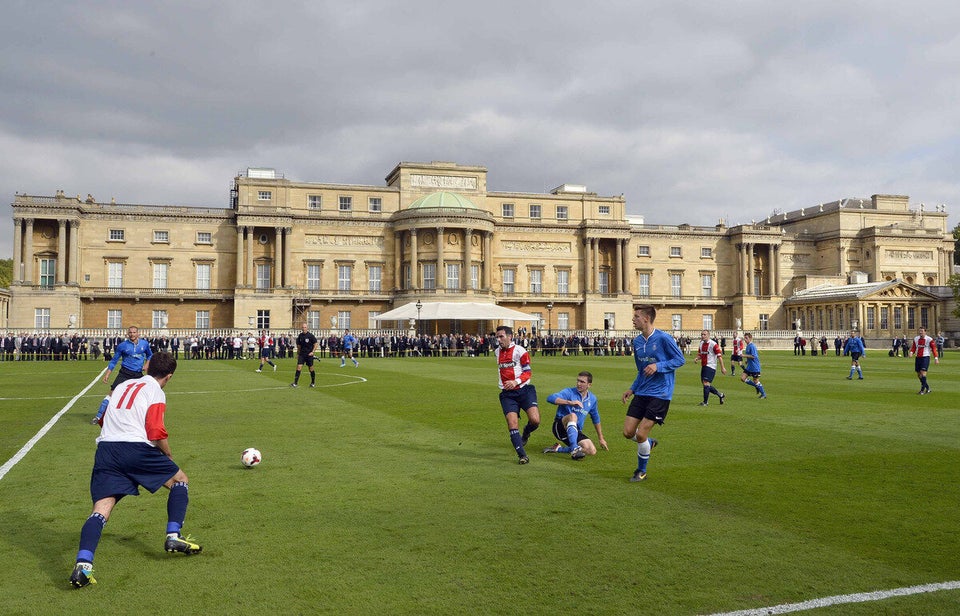 Buckingham Palace stages football match