Surely an endorsement of the Labour policy in that case?
Perhaps not.
James Blunt was reported to have become the latest celebrity in line to criticise Ed Miliband's plan for the mansion tax - on the basis of the alleged hardship it would cause to elderly people living for decades in homes that have increased in value.
Blunt's purported intervention follows Sol Campbell, Angelina Jolie and Myleene Klass' opposition to the Labour-proposed tax on properties worth more than £2m.
"I don't agree with the mansion tax but it's not because of my own interests. I am looking out for the grannies," he is reported to have said.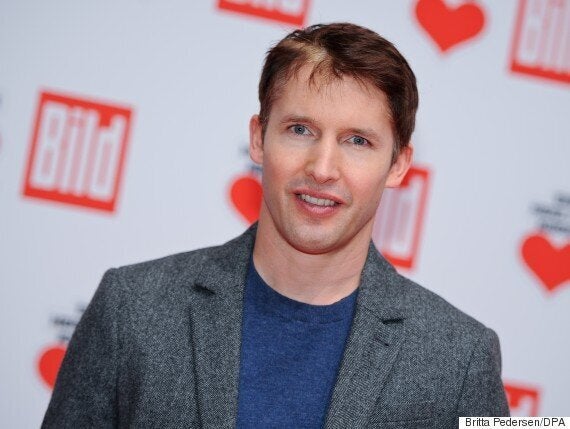 British singer songwriter James Blunt
Because of that, "I can't vote here," Blunt is said to have told the column.
You classist gimp. I happened to go to a boarding school. No one helped me at boarding school to get into the music business. I bought my first guitar with money I saved from holiday jobs (sandwich packing!). I was taught the only four chords I know by a friend. No one at school had ANY knowledge or contacts in the music business, and I was expected to become a soldier or a lawyer or perhaps a stockbroker. So alien was it, that people laughed at the idea of me going into the music business, and certainly no one was of any use.

It is your populist, envy-based, vote-hunting ideas which make our country crap, far more than me and my shit songs, and my plummy accent.

Up yours,

James Cucking Funt
I'm delighted you've done well for yourself. But it is really tough forging a career in the arts if you can't afford the enormous fees for drama school, if you don't know anybody who can give you a leg up, if your parents can't subsidise you for a few years whilst you make your name and if you can't afford to take on an unpaid internship.
Former popstar Myleene Klass took a similar, if more forceful, line on the mansion tax to Blunt, in a tirade on ITV when she was on a panel with Miliband.
""For me, what is so disturbing is the name in its own right - mansion," she said on ITV's The Agenda.
"Immediately you conjure up in your head these Barbie-esque houses... but in London, which is where 80% of the people who are going to be paying this tax actually live - the South East of England - have you seen what that amount of money can get you? Often it's like a garage.
"When you do look at the people who are going to be suffering this tax, it's true a lot of them are grannies who have had these houses in their families for a long, long time.
"The people who are the super-super-rich who are buying their houses for £140m, this is not necessarily going to affect them because they've got their tax rebates and their amazing accountants.
"It's going to be the little grannies that have lived in those houses for years and years."