Rihanna has lashed out at accusations she was caught doing cocaine at Coachella festival.
SEE MORE:
A clip, which was posted on Instagram before being swiftly deleted, appears to show the 'Only Girl (In The World)' singer holding what looks like a thin white tube, while seconds later she is seen holding her nose.
This has prompted some to speculate that she had been filmed snorting cocaine at the festival, though she has now set the record straight and insisted this was not the case.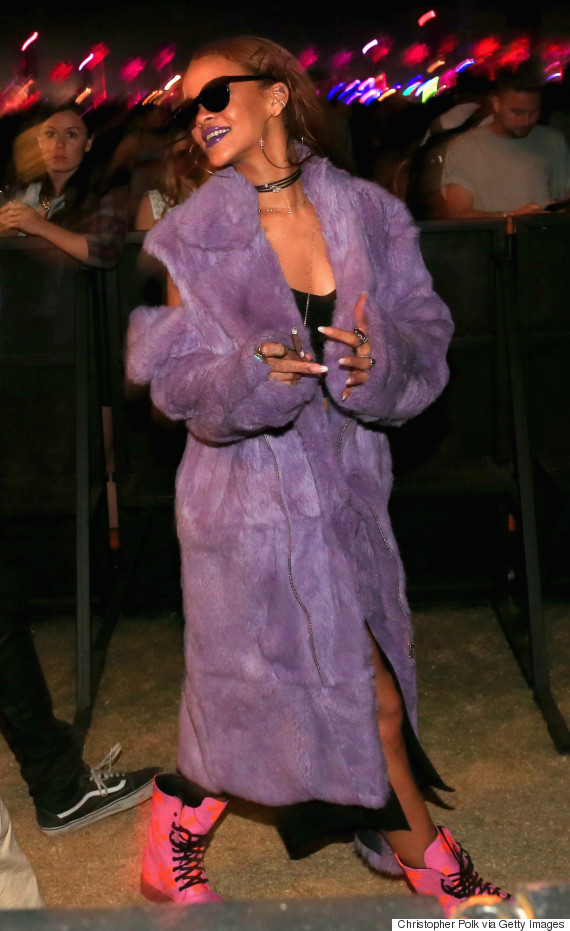 Rihanna at Coachella
As reported by Complex, RiRi addressed the rumours she'd been snorting the class-A drug on her Instagram page, writing: "N**** your lame ass got some f****** neve!!!
"Any fool could see that's a joint that I'm basing with cigarette! Who tF snorts tobacco??!!
"FOH witcho 'never been to a rodeo so someone squeezing their nose means they're doing coke' lookin ass!!"
Well, that certainly clears that up, doesn't it?
Making light of the drug rumours, she also shared this throwback image of herself in the early days of her career, sipping on a can of… Coke.
Niiiice, Rihanna. We see what you did there.
This year's Coachella music festival has ensured number of A-list stars have been in the headlines, with Justin Bieber reportedly being ordered to leave after being "put in a chokehold" by a security guard.
The festival performance everyone is talking about, though, is Madonna's, after she made a surprise appearance during Drake's set… and proceeded to kiss him full on the lips, which he did not seem at all prepared for.
LIKE US ON FACEBOOK | FOLLOW US ON TWITTER