A poll that predicted Margaret Thatcher's old seat could fall to Labour was flawed because it was held during a Jewish festival which would have seen fewer of the constituency's Jews take part, the Tory candidate has alleged.
But Mike Freer, the Tory candidate defending the seat, said conducting the poll during Passover would have made Jewish voters, who are not keen on Labour according to a national poll, less likely to answer the phone.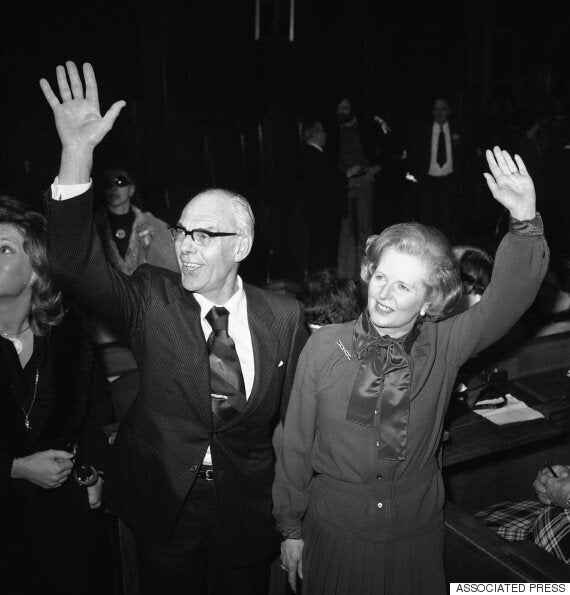 Thatcher and her husband Denis waves to supporters after she retained her Parliamentary seat of Finchley in North London, Friday, May 4, 1979
He told The Daily Telegraph: "Many people will have gone away for Passover or will be observing Passover so that's a factor that needs to be borne in mind.
"Miliband and Labour are not popular amongst the Jewish community so when you have constituency that's 22 per cent Jewish, to be telephoning and polling on Friday and Saturday of Passover would be a bit of a faux pas.
"They wouldn't be answering the phone, they may not even be here; many people will travel or they are very observant. The 9th and 10th especially are the two high holy days."
Passover ran from April 3 to 11, which led some to question how significant an impact it would have had on the polling, which was conducted between April 7 and 11. Most Jews celebrate Passover with a festive meal - called a Seder - on the first two nights of the religious holiday when working or using electronic devices, like a phone, are not permitted. But nothing would have prevented observant Jews being contacted by phone on the Tuesday, Wednesday or Thursday of that week, because those restrictions do not extend across the middle days of the festival, when polling took also took place.
The Finchley and Golders Green Labour Party retweeted this tweet:
Labour candidate Sarah Sackman, who is herself Jewish, has said of the Ashcroft poll: ""It's only a poll. I just want to keep meeting as many people as possible."
She also attacked Freer over comments he made that a "non-Jewish MP" would represent Jews "more forcefully" because they "can't be accused of any vested interest".
"I've never questioned Mike's qualification to represent his Jewish constituents. but he is wrong if he thinks a Jewish MP would represent the community less effectively," she told Jewish News.
Thatcher stood down from parliament in 1992, having represented Finchley since 1959. The seat's boundaries were redrawn to create Finchley and Golders Green in 1997, when Labour won and held it until 2010, when Freer won it for the Tories.
Below are pictures of Margaret Thatcher in her Finchley constituency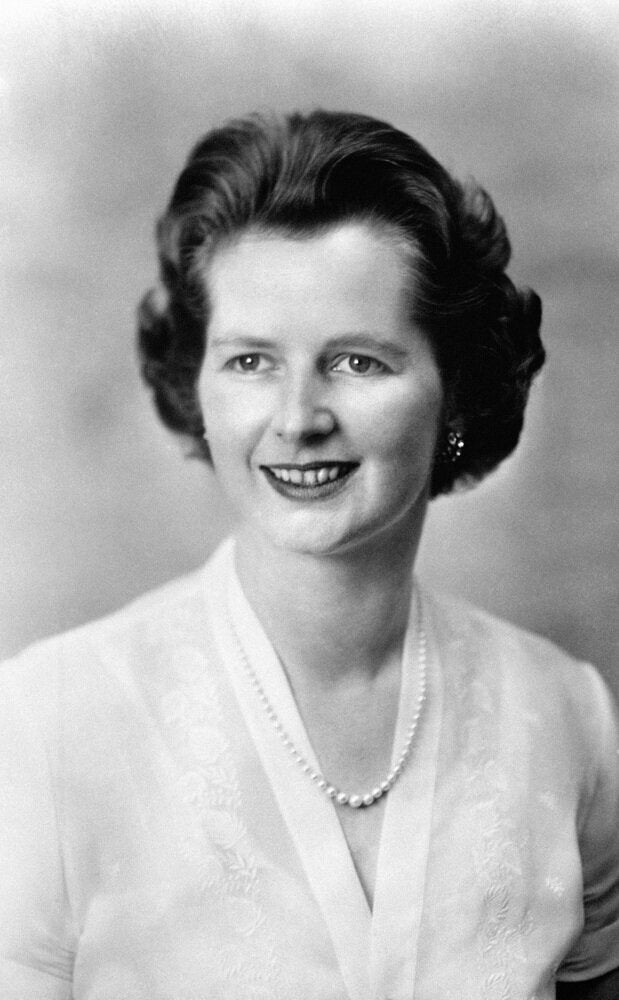 Thatcher In Finchley
Related