The poll by Tory peer Lord Ashcroft gives Labour a two-point advantage over the Conservatives in Finchley and Golders Green -- still well within the margin of error. Lawyer Sarah Sackman is the Labour candidate for Finchley and Golders Green, hoping to remove Tory incumbent Mike Freer.
The poll also puts Labour three points ahead in Crewe and Nantwich, which the Conservatives took from Labour in a by-election in 2008, and two points ahead in Milton Keynes South.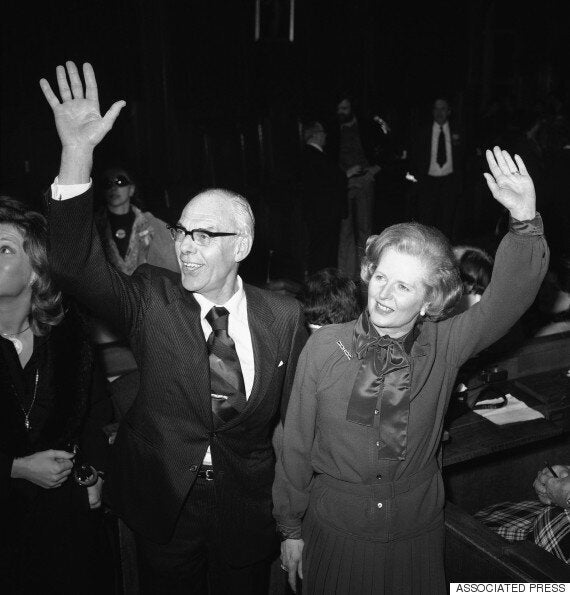 Thatcher and her husband Denis waves to supporters after she retained her Parliamentary seat of Finchley in North London, Friday, May 4, 1979
There were ties in Rossendale and Darwen -- where the Tory vote was unchanged from the 2010 general election but Labour's Will Straw, son of former Labour minister Jack, is up 10 points -- and South Ribble.
The Conservatives are ahead in the other five seats surveyed: Cleethorpes, where they have a narrow two-point advantage, Dover, Dudley South, Harlow, and North East Somerset, where Jacob Rees-Mogg is 16 points clear of Labour.
The findings will hearten Labour amid a welter of contradictory polling evidence which suggests that so far neither of the two main parties has been able to make a decisive breakthrough in the election battle.
On Tuesday, David Cameron held out the prospect of free childcare for working families and a "tax free minimum wage" as he declared the Conservatives were the "real party of working people". Unveiling the Conservative election manifesto, the Prime Minister said that after the years of recession and austerity the "good life" was finally at hand as he urged voters not to allow Labour to return the country to "square one".
He said that if the Tories were returned to power after polling day on May 7 they would double the existing free childcare provision for three and four-year-olds saving parents £5,000 a year. A Conservative government would also legislate to ensure no-one on the minimum wage would pay income tax - automatically uprating personal allowances in line with increases to the basic rate of pay.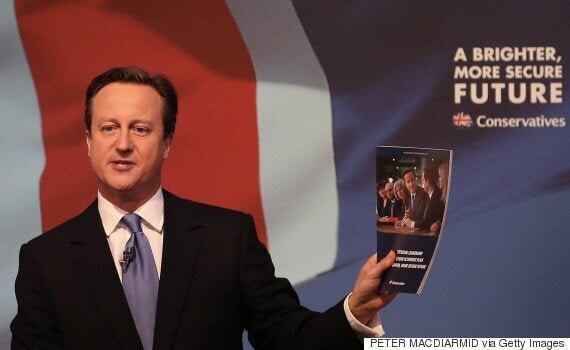 David Cameron unveils his party's general election manifesto in Swindon, southern England, on April 14, 2015
Together with the extension of Thatcher's Right to Buy scheme to 1.3 million housing association tenants - announced overnight - and the promise to lift family homes worth over £1 million out of inheritance tax, they formed the centrepiece of the Conservatives' pitch to voters.
"At the heart of this manifesto is a simple proposition," Cameron said at the launch in Swindon, Wiltshire. "We are the party of working people, offering you security at every stage of your life."
Lord Ashcroft Polls interviewed between 1,000 and 1,002 adults in each constituency by telephone between April 2 and 11.
Below are pictures of Margaret Thatcher in her Finchley constituency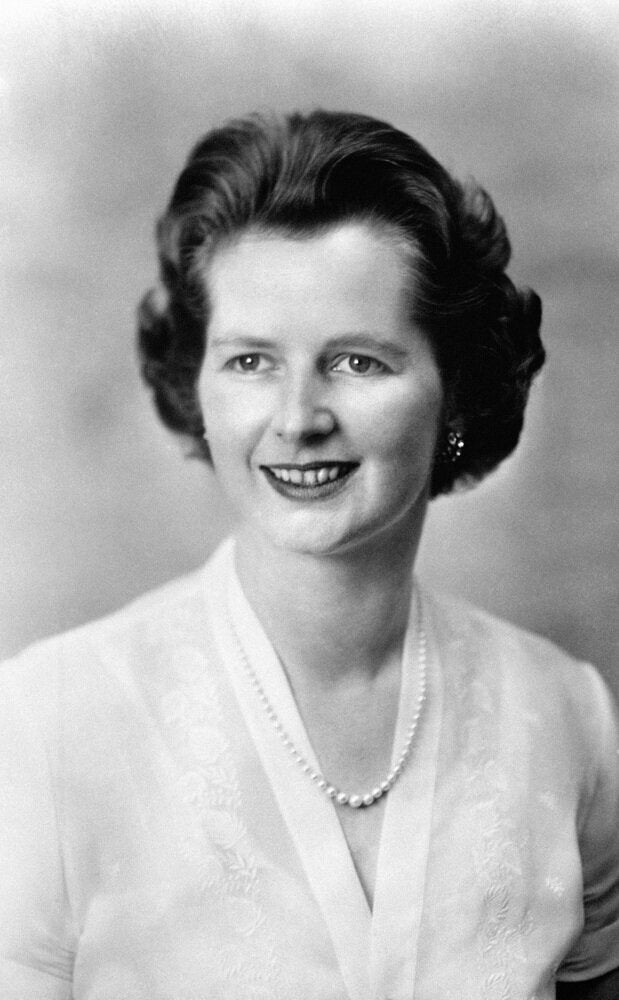 Thatcher In Finchley