NEW YORK – A 43-year-old son of a Cuban immigrants is to run for White House, offering the Republicans a chance to build a more inclusive party than the ageing, listless and overtly white organisation that fumbled the past two elections.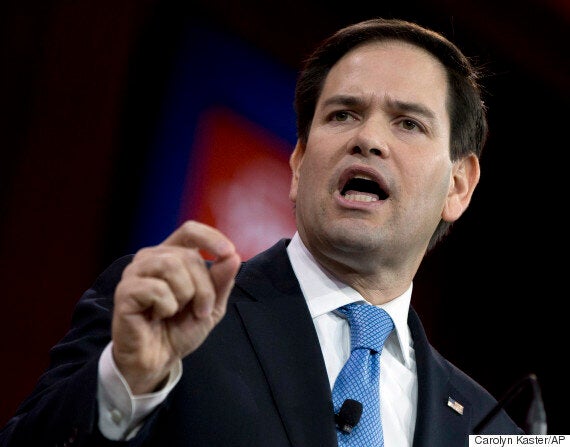 Sen. Marco Rubio speaks in National Harbor, Md in 2015
On the former Secretary of State he said: "The Republican Party, for the first time in a long time, has a chance in this election to be the party of the future. Just yesterday, we heard from a leader from yesterday who wants to take us back to yesterday, but I feel that this country has always been about tomorrow."
He also said he was "uniquely qualified" to pitch his Republican Party as one that will defend the American Dream.
In previewing his campaign's central message, Rubio said the dream is slipping from too many families' grip, and young Americans face unequal opportunities to succeed. It was a message honed to pitch the GOP as a party that cares about all voters, not just those in upper tax brackets. "I feel uniquely qualified to not just make that argument, but to outline the policies that we need to have in order to achieve it," he said.
Rubio faces steep challenges to winning the nomination, one of them from his mentor, former Florida Gov. Jeb Bush. Rubio would become the third major GOP contender to declare himself a candidate, after Texas Sen. Ted Cruz and Sen. Rand Paul, in a field that could grow to 20 or more candidates.
A first-generation immigrant whose parents fled Cuba, Rubio could make history as the nation's first Hispanic president (as could Cruz). Rubio frames his pitch to voters as the embodiment of American opportunity, as the son of a maid and bartender who worked his way through law school and now sits in Congress. That's exactly what he wants for all Americans... well, not quite all Americans.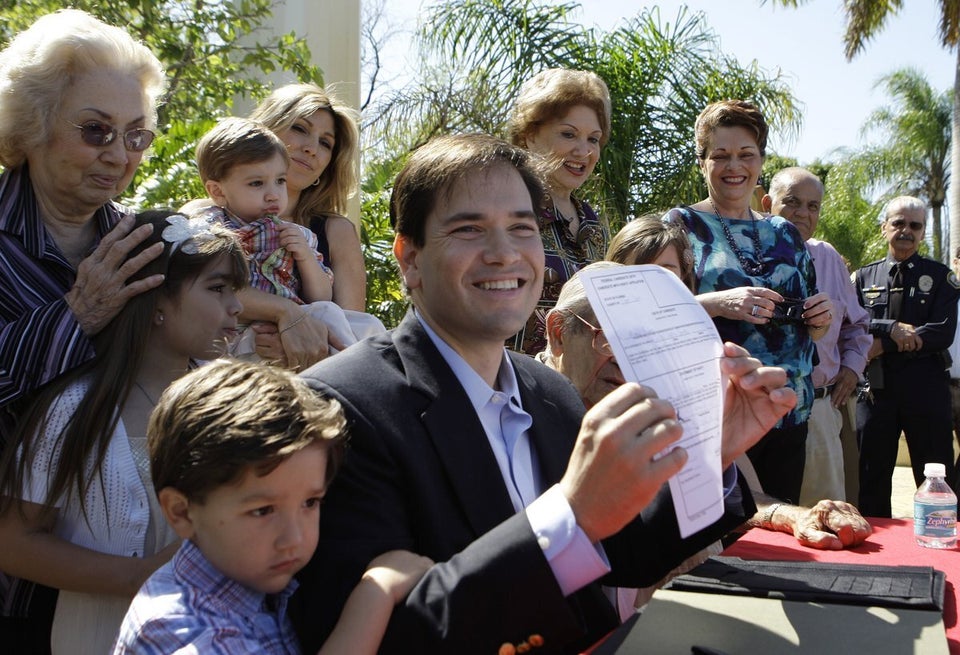 Marco Rubio