If you're going to get a lesson in how to strut your stuff like a supermodel, then you might as well aim high when it comes to picking a tutor.
James Corden thought exactly this, when he decided to have a catwalk lesson during his ' The Late, Late Show'.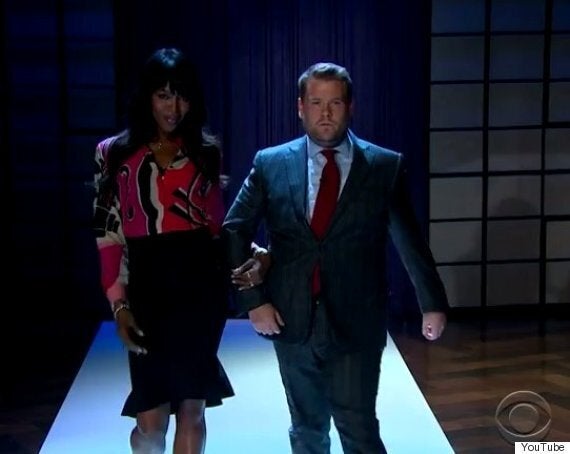 Luckily, a certain Naomi Campbell was on hand to show him how it's done.
"Look straight forward, face is poised… Be more humble," she instructed him. "Give a good stare!"
We can't be sure whether fashion houses will come calling, but James's efforts weren't bad at all.
Naomi is the latest in a long list of A-list guests who've graced James's chat show sofa.
See Naomi's catwalk lesson above…