A model who found viral fame by posting Instagram photos showing her toned abs throughout her pregnancy, has given birth to a baby weighing 8lbs 7oz.
Sarah Stage, a 30-year-old lingerie model from Los Angeles, has named her newborn son James Hunter. He was born on Tuesday 14 April and measured 22 inches long.
Just one day before giving birth Stage shared the photo below showing her extremely toned bump:
The APGAR score is a quick assessment of a baby's health at birth. A score between eight and 10 means the baby is in good condition and only needs routine care.
Stone documented her pregnancy with a series of bump photos on Instagram, including the one below of her at 35 weeks with a friend who was 39 weeks pregnant.
Stage's slim appearance, even at nine months pregnant, attracted a lot of comments on Instagram.
Some expressed envy at Stage's toned figure, with one user writing: "How is this possible? I wish I looked like this when I was pregnant."
Stage responded to the criticism in a measured manner, posting a loaded quote on Instagram:
Geeta Nargund, medical director at Create Fertility, previously spoke to HuffPost UK Lifestyle about the risks of exercising while pregnant.
"Excessive maternal exercise is not good for the baby because it may divert blood flow away from the placenta. Good placental circulation is necessary for normal fetal development."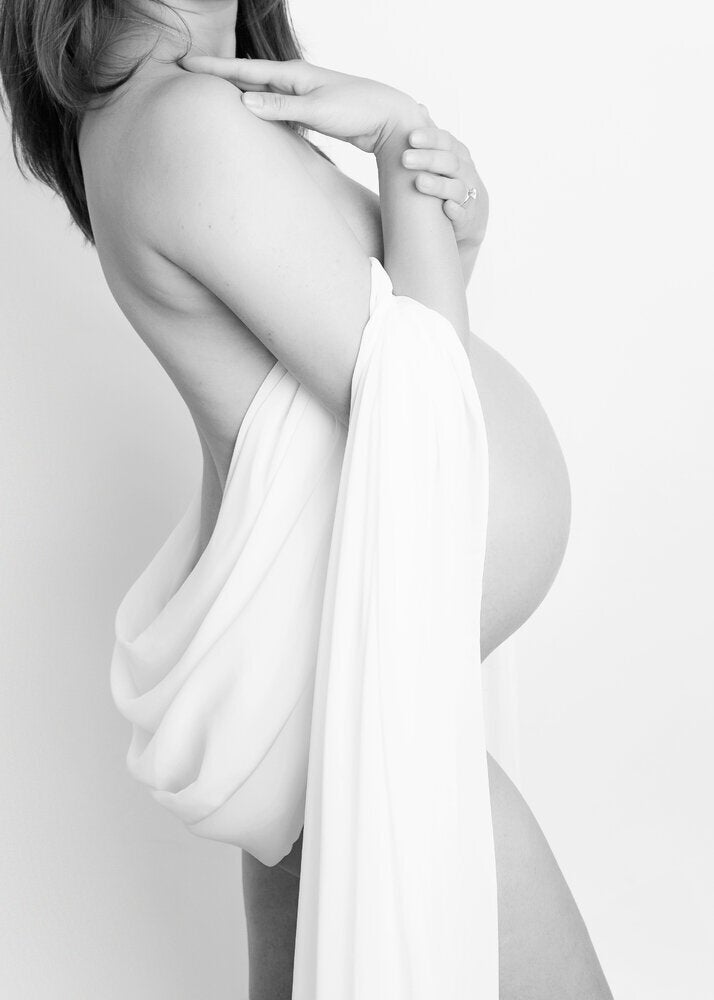 Photos Reveal 'Sexy, Sensual' Side Of Pregnancy