A disabled pensioner whose mugging caused outrage has moved into his new home thanks to donations received from around the world.
Alan Barnes received £330,000 when an online appeal after he was attacked in January went viral.
The 4ft6in visually-impaired 67-year-old's collar bone was broken in the attack by drug addict Richard Gatiss.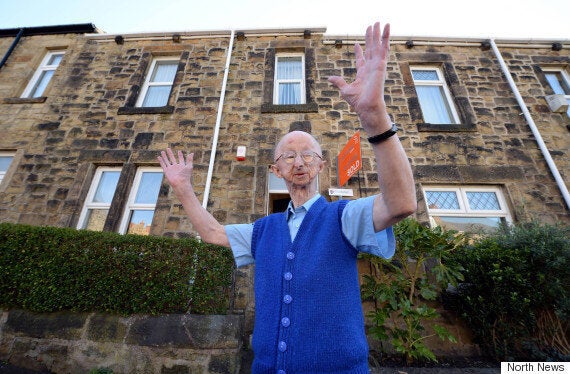 Alan Barnes was mugged outside his home as he put out the bins
Now Barnes has picked up the keys for a £150,000 two-bedroom terraced house in Low Fell, Gateshead.
He felt unsafe in the his former home in a complex for elderly and disabled people, and had been living with his sister while he recuperated.
He has now returned to Low Fell, where he is well-known, and is delighted with his new home - the first he has ever owned.
He told the BBC: "It is overwhelming, (it's) amazing such a thing could happen. Barnes suffered a broken collarbone as a result of the attack
"It is a bit unbelievable."
Speaking about the generosity people have shown, he said: "I have not wasted the money, I have put it to good use.
"I have somewhere nice to live." The pensioner was left overwhelmed at the outpouring of support after the incident
The online fund was set up by local beautician Katie Cutler, 21, who initially hoped to raise £500, enough to buy new carpets or curtains.
But the appeal went viral and his family called a halt when the total reached £330,000.
Many donors also left messages expressing their disgust that such a vulnerable man could be attacked.
Barnes's disabilities were caused when his mother contracted German measles during pregnancy.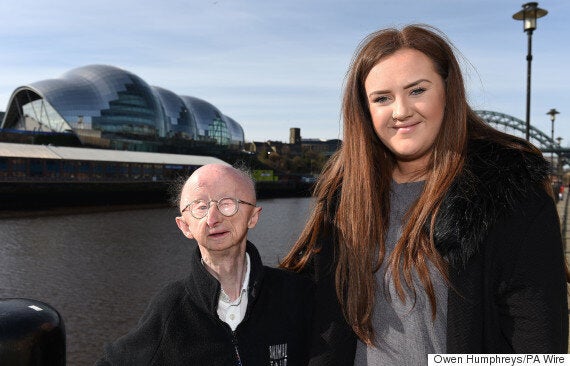 Katie Cutler set up an online fundraiser to raise money for Barnes