A professional game hunter has been trampled to death by an elephant while leading a hunt with an American client in Zimbabwe.
Ian Gibson, 55, was tracking animals in Chewore North in the lower Zambezi Valley of Zimbabwe, when the young bull elephant "began a full charge."
Paul Smith, the managing director of Chifuti Safaris which employed Gibson, told The Telegraph: "We don't yet know the full details of how 'Gibbo' as we called him, died, as the American client and the trackers are still too traumatised to give us full details."
In a note on the website of Safari Classics, the company explained Gibson had been searching for a target for five hours when they stopped for a rest.
"It is with deep sadness to announce the passing of Chifuti Safaris professional hunter Ian Gibson," the note said.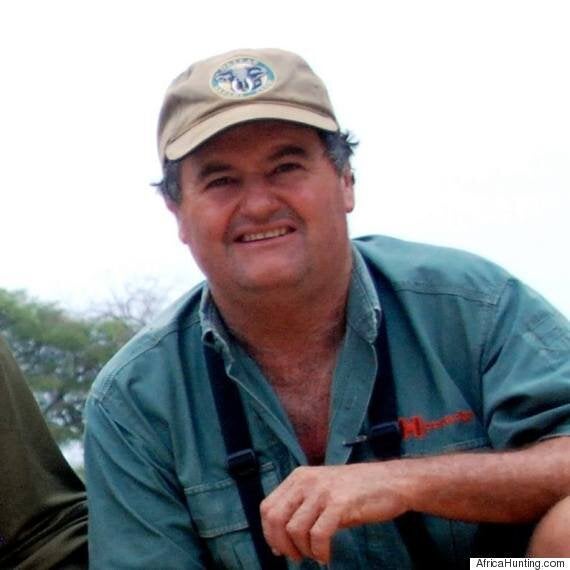 Ian Gibson was killed by a charging African bull elephant
"Ian was tragically killed by an elephant bull earlier today while guiding an elephant hunt in Chewore North."
It adds: "Feeling he was quite close to the elephant, Ian and his tracker Robert continued to follow the tracks in hopes of getting a look at the ivory as the client stayed with the game scout."
Gibson's tracker indicated the elephant was in "musth" – a condition where the animal's urge to mate goes into overdrive and it becomes overly aggressive, but Gibson continued.
The note continues: "They eventually caught up with the bull, spotting him at about 50-100 metres. The bull instantly turned and began a full charge.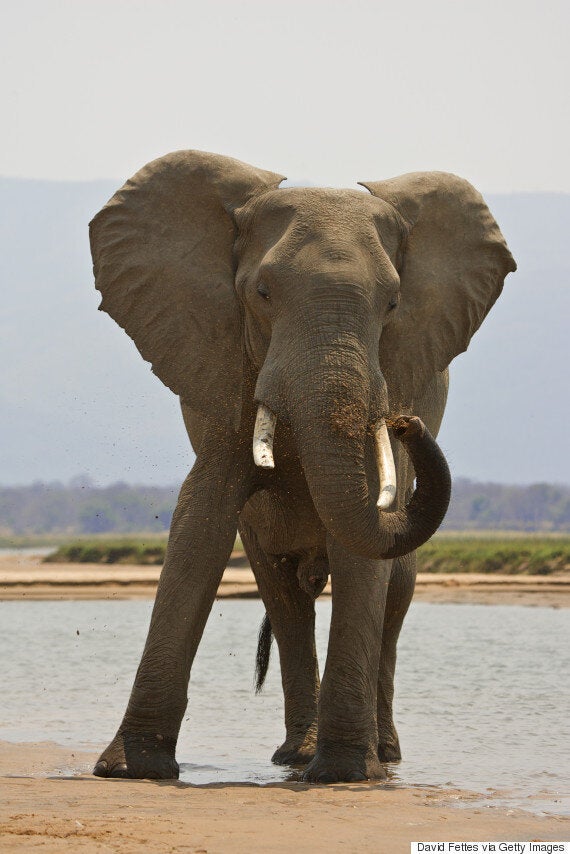 The animal was in a state of 'musth' making it aggressive (file picture)
"Ian and Robert began shouting in order to stop the charge. At very close range, Ian was able to get off one shot before the bull killed him. The scene was very graphic."
It is not known if the animal was killed in the incident.
Gibson is paid tribute to as "a fine man and one of the most experienced professional hunters on the African continent."
The same company lost a staff member in 2012 when Owain Lewis was killed by a buffalo, NewZimbabwe reports.