So in order to remove this obstacle to fitness we've put sports bras from brands including Nike, Adidas, Berlei and Sweaty Betty to the test to help you decide which is the right one for you.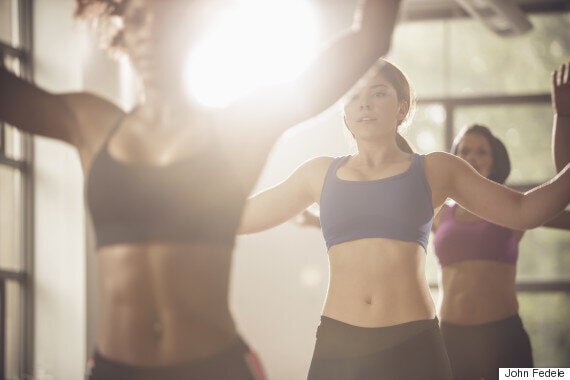 "It is really important to wear a supportive sports bra as your breasts move a lot during exercise, as much as up to 14cm depending on your cup size," says Agnes Dewhirst, lingerie buyer at Figleaves.com.
"A good sports bra enables you to be comfortable and confident. Not wearing a supportive sports bra could cause pain in your breasts as well as stretching the ligaments, the effects of which are irreversible."
But buying a good sports bra doesn't have to be difficult, as Dewhirst explains to HuffPost UK Lifestyle:
"It is important to choose a support level suitable for the activity," she advises.
"A low impact sports bra is not going to give you the support you need if you love running or horse riding.
"Crop top styles (without cups) tend to be used for low impact exercise such as yoga or pilates, although there are a lot of sports bras now that give the appearance of a crop top but have internal structuring that give you a higher level of support.
"The type of straps you choose can be down to personal preference or the style of top you like to wear, but from a fit perspective a racer back can be useful if you have narrow shoulders or tend to find the straps slipping off your shoulder.
"Some people also feel as though a racer back can give more support and also if you're running it can help with freedom of movement with your shoulders.
"Most sports bras with wide straps are also designed to have a racer back option with a hook so you have both options to choose from."
How should you test a sports bra before buying it?
"The most important things you should first check are that the level of support is correct for the activity you intend to use it for and that the fit is correct," says Dewhirst.
"Once you know these things then try jogging in the spot or jumping up and down to make sure your breasts do not feel like they are bouncing."
How can you ensure you've got the right size?
"It is really important to make sure your underband is firm and horizontal," says Dewhirst.
"Most sports bras will come up a bit tighter on the underband to give you the support you need.
"It is also really important that your breasts are fully covered and you do not have any bulges at the top of the cup or at the underarm area.
"Make sure you tighten your straps enough that they feel secure but don't dig in. A sports bra should be more covering than a everyday bra to prevent movement."
How should you care for your sports bra?
"Make sure you follow the care instructions on the label as it will depend on the sports bra," says Dewhirst.
"Most non wired sports bras you can give a gentle machine wash whereas underwired styles will need to be hand washed."
Scroll through the gallery below to see how the sports bras held up to our testing: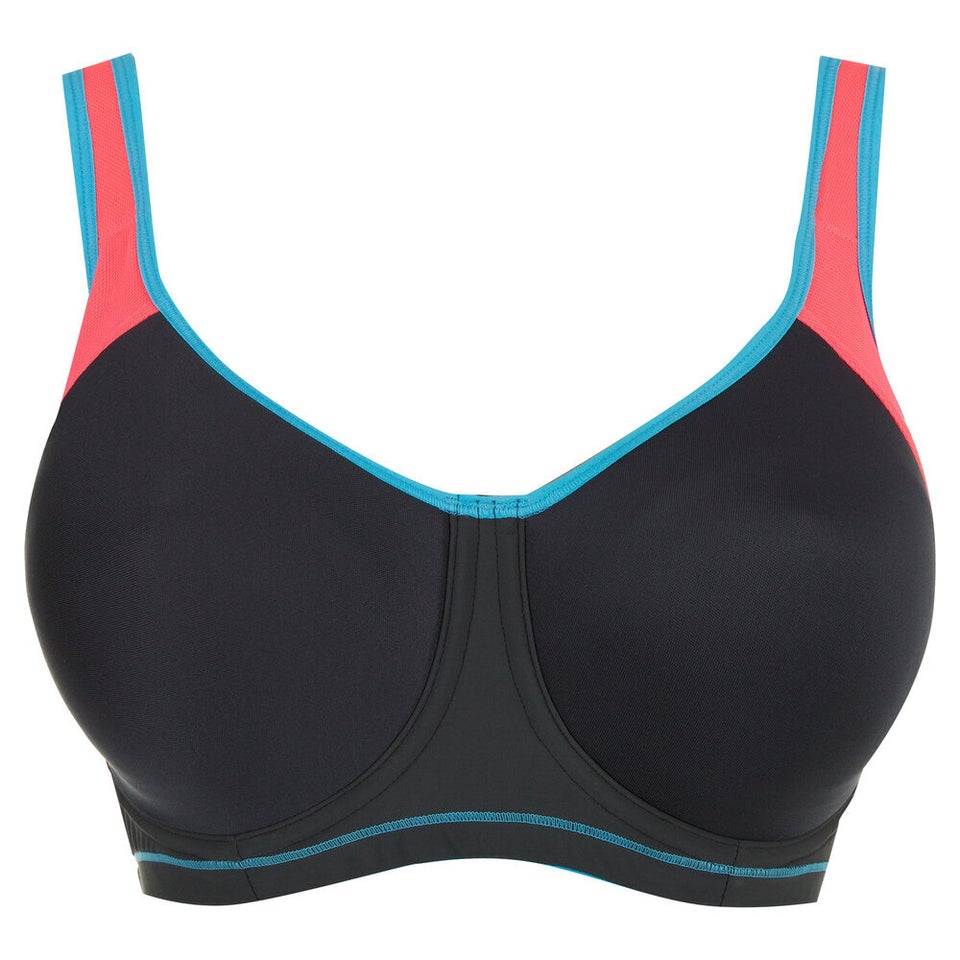 Sports Bras: Tried And Tested
This April we're running a Fitspiration campaign, where we're championing fitness as a positive addition to life rather than always being about weight loss. From inspirational interviews to easy-to-follow exercise tips, we hope to inspire everyone to get out there and have fun. Trust us, your body will thank you for it. If you'd like to contribute email uklifestyle@huffingtonpost.com or tag us on social media using the hashtag #HPFitness