If you were hoping to walk into an Apple Store on the 24 April release date and buy an Apple Watch then you might be disappointed.
With prices ranging from £299-£13k the Apple Watch's popularity has clearly been something of a shock even for Apple. When the Apple Watch became available for pre-order on 11 April delivery times quickly moved into Summer.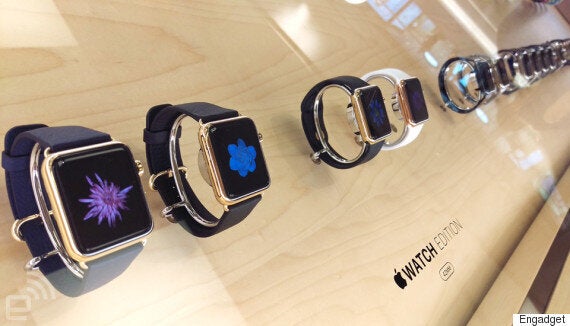 A leaked memo was obtained by The Telegraph and reveals that high demand means the Apple Watch will only be available to order online until June.
The memo was reportedly sent by Apple's retail chief Angela Ahrendts and confirms that while the decision had "not been easy", it was necessary.
"It's important to remember that Apple Watch is not just a new product but an entirely new category for us. There's never been anything quite like it. To deliver the kind of service our customers have come to expect - and that we expect from ourselves - we designed a completely new approach. That's why, for the first time, we are previewing a new product in our stores before it has started shipping."

"I know this is a different experience for our customers, and a change for you as well. Are we going to launch every product this way from now on? No. We all love those blockbuster Apple product launch days - and there will be many more to come. They're the moments where you, our teams, shine. And our customers love them as well!"
The Apple Watch is the company's first smart watch and comes in three different versions: Sport, Watch and Edition.
Sport starts at £299, Watch at £479 while finally the gold-plated Edition will start at an eye-watering £8,000. The Watch comes with a number of new technologies including Force Touch which allows the watch recognise the difference between a light and heavy touch.